Taiwan's GDP growth forecast lowered due to COVID-19 pandemic
TAIPEI, April 17 (Xinhua) -- The Taiwan-based Chung-Hua Institution for Economic Research (CIER) on Friday lowered its forecast for the island's gross domestic product (GDP) growth for 2020 to 1.03 percent, down from the 2.44 percent forecast made in December last year.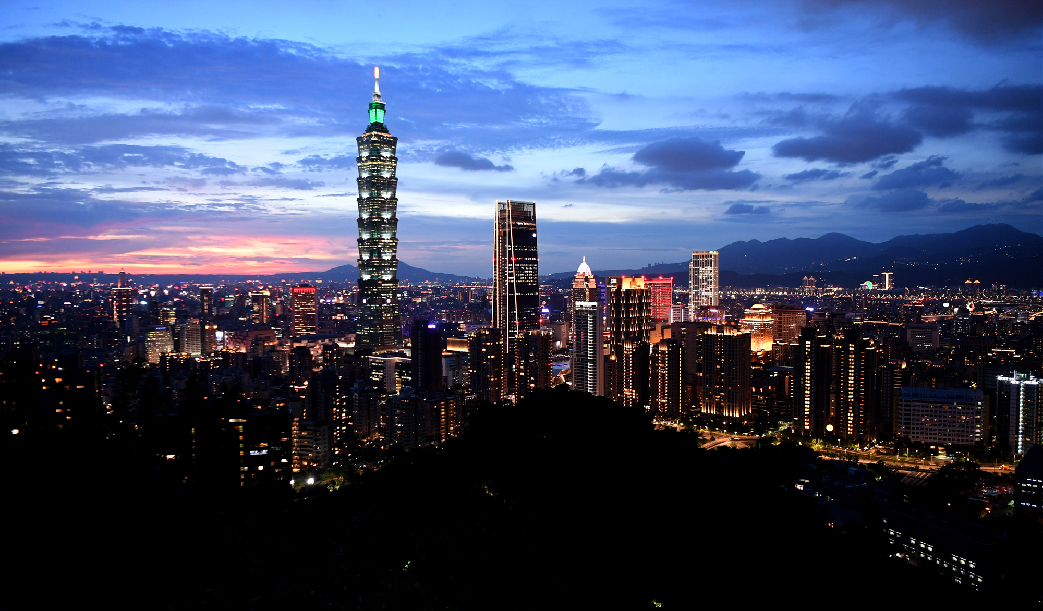 Photo taken on June 20, 2019 shows the night view of Taipei, southeast China's Taiwan. (File photo: Xinhua/Zhu Xiang)
The forecast came amid the novel coronavirus disease (COVID-19) outbreak and its impact on the global economy, said a press release from the CIER, one of Taiwan's leading think tanks.

According to the CIER's forecast, Taiwan's GDP may increase by 1.83 percent in the first quarter but decrease by 0.12 percent in the second quarter, before rebounding by 0.52 percent in Q3 and 1.86 percent in Q4.
The average unemployment rate for 2020 may reach 3.85 percent, the CIER statement said.
In March, Taiwan's monetary authority also downgraded its forecast for the island's GDP growth for 2020 to 1.92 percent from the previous forecast of 2.57 percent.
According to the latest statistics from the island's labor department, about 14,800 employees at 588 enterprises have been put on unpaid leave as of April 15, a commonly adopted measure to cut costs when business is slow.
In the week before April 15, the number of employees on unpaid leave increased by about 6,200 to the highest level since December 2009 and the number of enterprises using this policy was up by 220 to the highest level since September 2009.
The most affected sectors were hotels and catering businesses, the labor department said.