Bank of Canada holds key lending rate at 0.25%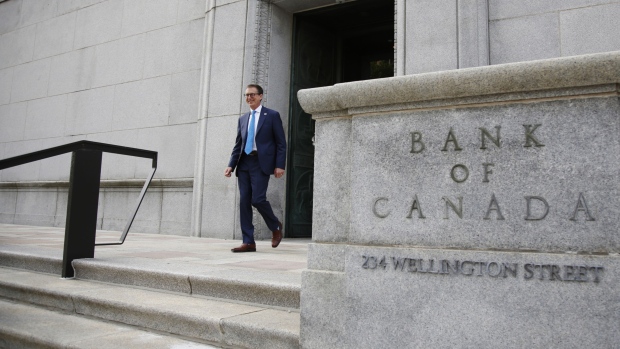 The Bank of Canada on Wednesday held its key lending rate at a low 0.25 percent, saying the economy still needs a boost as it recovers from the pandemic.

Economic developments have been "broadly in line" with the central bank's outlook, it said in a statement, but fresh Covid-19 outbreaks forced more lockdowns and dampened activities in parts of the country in recent months.

The bank's governing council said it "judges that there remains considerable excess capacity in the Canadian economy, and that the recovery continues to require extraordinary monetary policy support."
As such, the bank said it would keep interest rates at historic lows until the economic slack is absorbed and inflation falls back to its 2.0 percent target -- likely in the second half of 2022.
"We will continue to provide the appropriate degree of monetary policy stimulus to support the recovery and achieve the inflation objective," the bank said.
Covid-19 cases are falling in many countries as vaccines are rolled out, leading to a pick-up -- albeit uneven -- in economic activity, the bank noted.
Canada's top trading partner, the United States, is experiencing "a strong consumer-driven recovery" while a "rebound is beginning to take shape" in Europe, it said.
But a resurgence of the coronavirus is hampering the recovery in some emerging markets.
In Canada, following relatively robust growth of 5.6 percent in the first quarter, a third Covid-19 wave negatively impacted jobs -- with employment still well below its pre-pandemic level. Low wage workers, youth and women have continued to bear the brunt of job losses.
Over the upcoming summer, as more and more Canadians get vaccine jabs and public health measures to slow the spread of Covid-19 are phased out, the economy is expected to rebound, led by consumer spending, the bank said.
Housing market activity is forecast to moderate but remain high. Rising foreign demand and higher commodity prices are also likely to boost Canadian exports and business investments.
Inflation, which has shot up over the past year, is expected to start easing later in the year.