China's catering industry to become 2nd largest in the world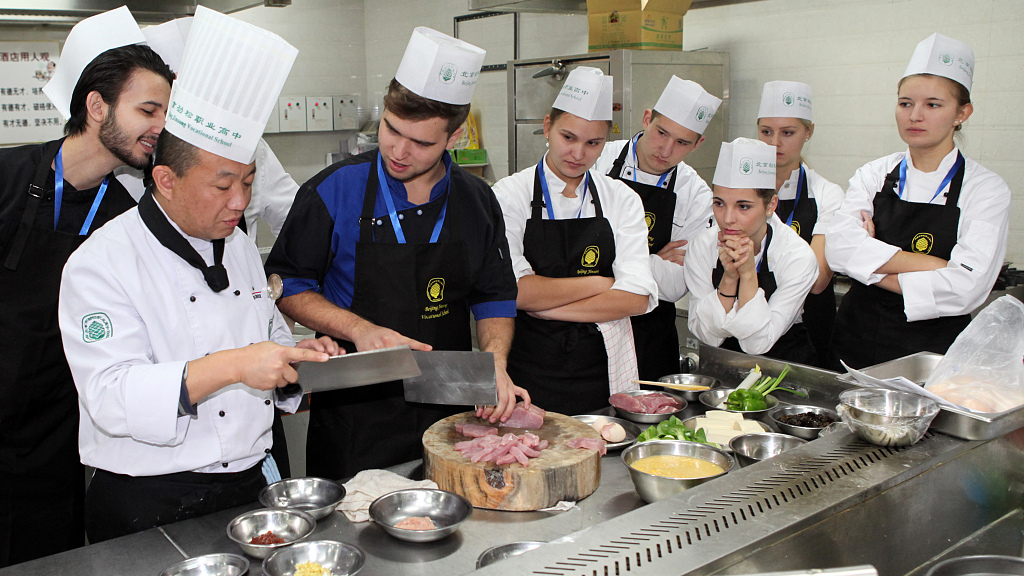 Chinese cook teaching foreign students in Beijing. (Photo: VCG)
The Annual Report On Catering Industry Development of China (2019) released recently indicates that China's catering industry ranks second largest in the world.
The report revealed that during the 40 years of reform and opening-up, China's catering industry has kept fast and stable growth.
The industry posted a record high of 4.27 trillion yuan (about 628 billion U.S. dollars) in revenue in 2018, which is 780 times of the number of 1978.
The report also predicted that China's catering industry would be larger than that of United States in 2023, and become the biggest catering market in the world.
"(China) not only welcomes foreign catering enterprises to invest and develop in China, but also encourage China's local catering enterprises to 'go out'," said the report.
And also, it stresses that the digital economy's development also promote the growing of China's catering industry. There are over four billion accounts on Chinese food delivery apps and and the permeability of them reach as high as 49 percent.