Global economy to contract by 4.9 percent this year: IMF
People's Daily app
1593004029000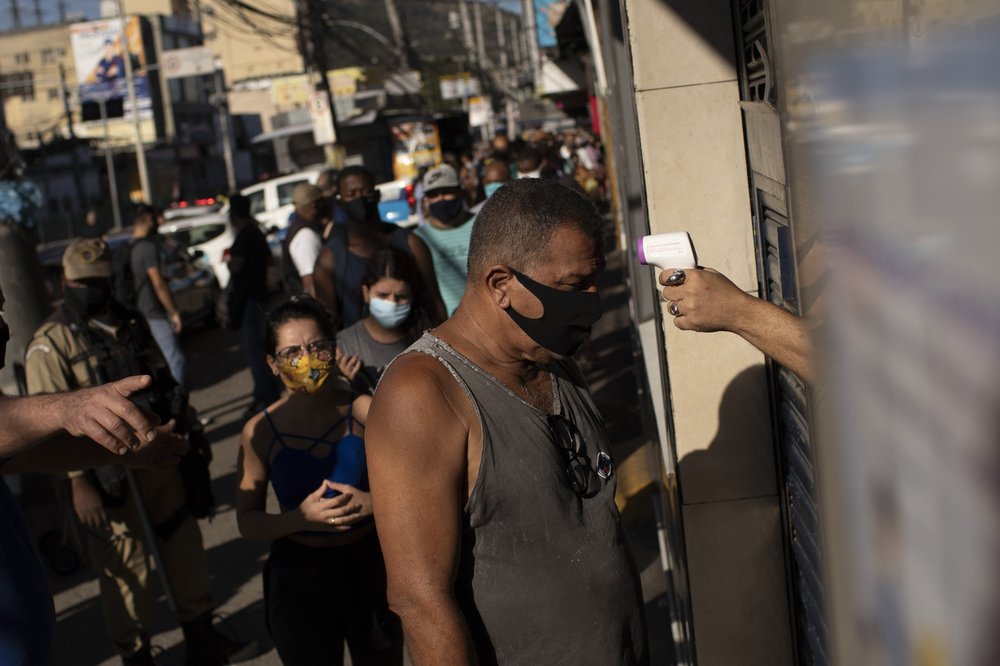 A man gets his temperature checked before entering the Madureira market amid the new coronavirus pandemic in Rio de Janeiro, Brazil, Wednesday, June 17, 2020. (File photo: AP)
Washington (People's Daily) - The International Monetary Fund (IMF) on Wednesday released its new World Economic Outlook report, predicting that the global economy will contract by 4.9 percent this year.
It said the negative impact of COVID-19 on economic activity in the first half of 2020 has been greater than expected, and the recovery is expected to be slower than previous forecast.
During the lockdown in the first and second quarters of 2020, the shock caused tremendous damage to economic activity, including potentially long-term damage to supply chains.
In economies where infection rates are falling, the latest projections suggest a slower path to recovery, reflecting continued social isolation in the second half of 2020.
The report expects developed economies to contract by 8 percent this year, and emerging markets and developing economies by 3 percent. The report forecasts the US economy will contract by 8 percent this year, the Eurozone by 10.2 percent and Japan by 5.8 percent, greater contractions than forecast in a previous report released in April.
The IMF forecasts global growth will recover to 5.4 percent in 2021.
The IMF called for strong multilateral cooperation in multiple areas, including joint efforts to support health systems and the need for liquidity assistance to countries facing the impact of the epidemic and external funding shortfalls.