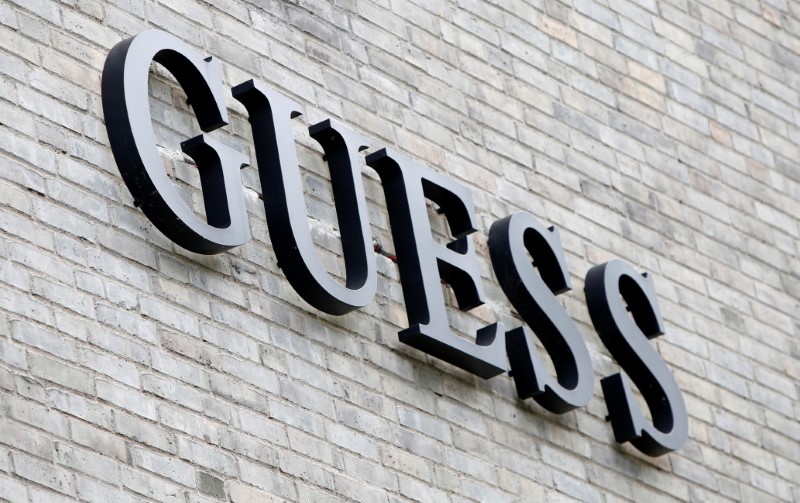 The logo of Guess is seen on an outlet store in Metzingen, Germany, June 16, 2017. REUTERS/Michaela Rehle
Guess Inc (GES.N) said on Tuesday its co-founder Paul Marciano will give up his day-to-day responsibilities at the company on an unpaid basis pending the completion of a probe into accusations of improper conduct.
Earlier this month, model and actress Kate Upton accused Marciano of using his power in the fashion industry to harass women. Marciano and the company have both denied the claims.

"The company takes very seriously any allegations of sexual misconduct, is committed to maintaining a safe work environment, and looks forward to the completion of a thorough investigation of all the facts," it said in a statement.

Guess' shares fell more than 17 percent in early February following Upton's accusations against Marciano made on Twitter.

Model Kate Upton arrives at the Metropolitan Museum of Art Costume Institute Gala (Met Gala) to celebrate the opening of "Manus x Machina: Fashion in an Age of Technology" in the Manhattan borough of New York, U.S. May 2, 2016. REUTERS/Eduardo Munoz/File Photo
"He shouldn't be allowed to use his power in the industry to sexually and emotionally harass women #metoo", Upton tweeted, using a popular hashtag designed to highlight the wide spread of sexual harassment, without elaborating.
Shortly after, the company's board formed a special committee made up of two independent directors to oversee an investigation into accusations against Marciano.

The investigation is being conducted by law firm O'Melveny & Myers while the special committee hired law firm Glaser Weil to look into the accusations.

Guess shares were down about 4 percent at $14.93 in early trading on Tuesday.