China welcomes U.S. decision to postpone the additional five percent tariffs on 250 billion U.S. dollars worth of Chinese imports from October 1 to 15 and hopes both sides are moving in the same direction to prepare for the next round of China-U.S. high-level economic and trade consultations in October, Gao Feng, spokesperson of China's Ministry of Commerce (MOFCOM) said on Thursday's press conference.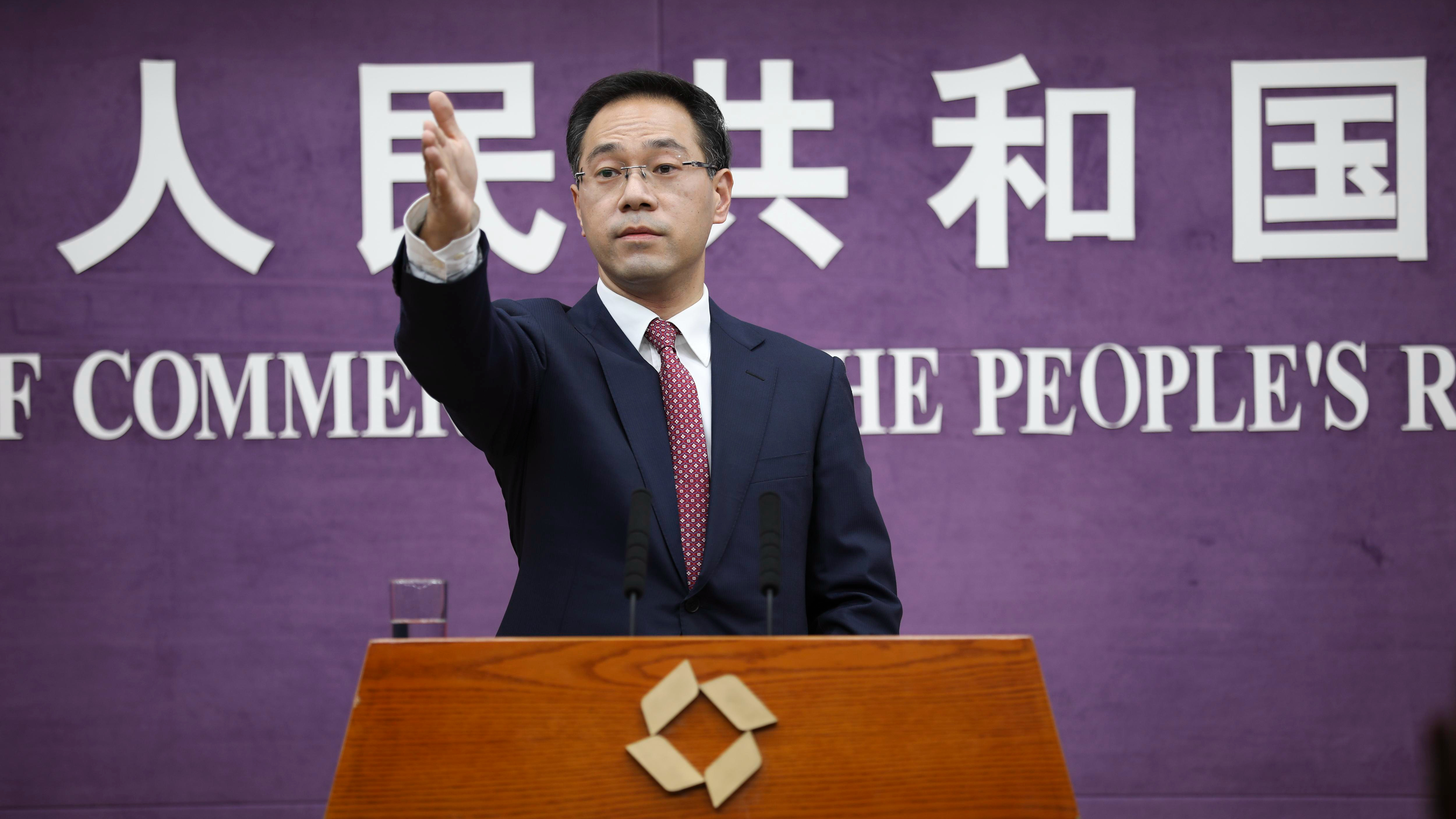 File photos: VCG
"The Chinese and U.S. sides have maintained effective communication," Gao said. "The working teams dispatched by both sides will meet in the near future to get fully prepared for the 13th round of high-level economic and consultations."
Firms started inquiring about prices for U.S. agricultural goods
Chinese companies have started to make inquiries with U.S. exporters about purchasing prices for agricultural products including soybeans and pork, Gao said, adding China hopes both sides will meet halfway by taking concrete actions and creating favorable conditions for trade talks.
From the conclusion of the Osaka meeting to the end of July, a total of 2.27 million tons of U.S. soybeans have been shipped to China, and another two million tons of soybeans were expected to be loaded in August, according to the National Development and Reform Commission (NDRC).
With a huge market, China is a promising destination for high-quality U.S. agricultural products. China has time and again urged that the U.S. should earnestly implement the consensus reached in Osaka and be committed to fulfilling its promises to create the necessary conditions for bilateral agricultural cooperation.
Tariff exemption process underway
China on Wednesday unveiled the first set of U.S. goods to be excluded from the first round of additional tariffs. Specifically, 16 items in the list will be exempted from tariffs imposed in retaliation for U.S. tariffs as part of a "Section 301" probe, lasting from September 17, 2019, to September 16, 2020.
The exemption will take effect on September 17, and three factors will be taken into consideration when deciding if a product is worthy of tariff exemption: difficulties in seeking substitutes, severe economic damage caused by the additional tariffs, and the serious negative structural effects on the relevant industry, according to MOFCOM.
(CGTN's Wu Guoxiu contributed to this story)