Fresh Start: Podcast News (7/29/2018 Sun.)
People's Daily app
1532811051000
Welcome to Fresh Start.

This is People's Daily app.
Here are today's picks from our editors.
Xi meets Mauritian prime minister on bilateral ties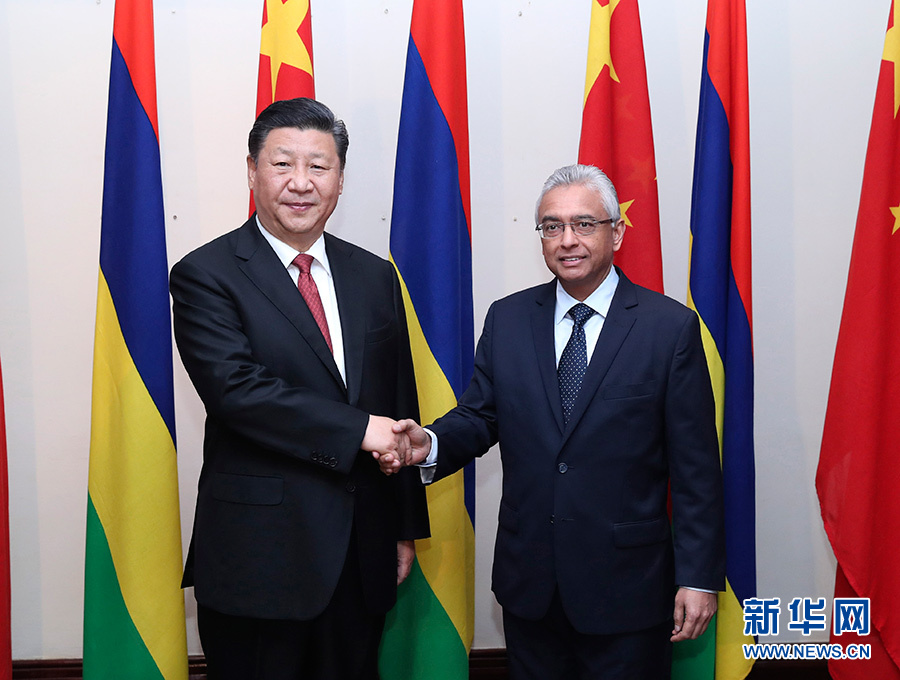 Chinese President Xi Jinping said on Saturday that China is willing to always be a good friend and a good partner of Mauritius and promote the bilateral friendly cooperative ties to continuously reach new heights.

Xi made the remarks when meeting with Mauritian Prime Minister Pravind Jugnauth during his friendly visit to the country.
Mauritius is the last stop in Xi's first overseas trip after he was re-elected Chinese president in March. He visited the United Arab Emirates, Senegal, Rwanda and South Africa, and attended the 10th BRICS summit in Johannesburg. (Xinhua)
Macron rejects vast trade deal with US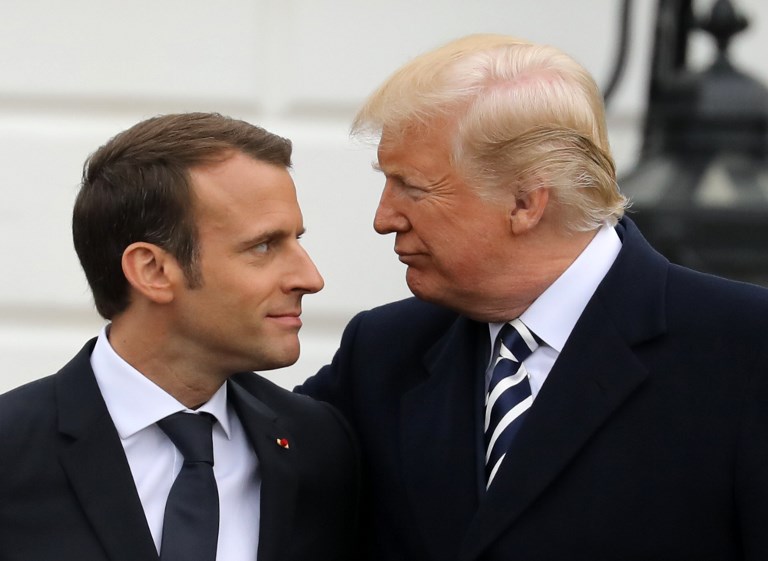 French President Emmanuel Macron said he was not in favor of a "broad trade agreement" between the European Union (EU) and the US.

Macron made his opinion known in Madrid after his meeting with the Spanish Prime Minister Pedro Sanchez on Thursday.
A day earlier, his US counterpart Donald Trump and the EU Commission President Jean-Claude Junker agreed on a series of trade decisions covering agriculture, industry and energy, however, the details remain to be confirmed.
"I am not in favor of a broad trade agreement with the USA," Macron warned, reaffirming his opposition to include agriculture into the negotiators by considering that "no European standard should be abolished or lowered in environmental, health or food."
Agriculture is one of the few sectors where France keeps a surplus in its foreign trade categories even during the financial crisis.(People's Daily app)
Imran Khan's PTI wins Pakistan's general elections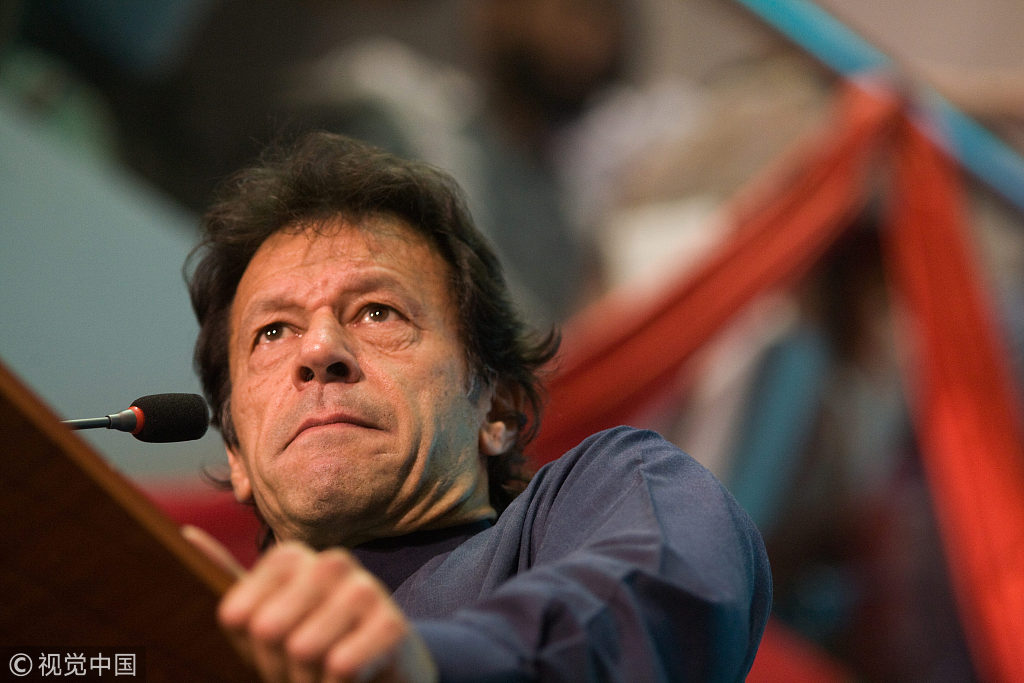 Former Pakistani cricket star Imran Khan's party Pakistan Tehrik-i-Insaf (PTI) has won victory in the general elections and is now in a strong position to form the government, according to the results announced by the Election Commission on Saturday.

PTI, or Pakistan Movement for Justice, has taken the decisive lead by winning 115 seats against the former prime minister's Pakistan Muslim League-Nawaz and the former president's Pakistan People's Party, which won 64 and 43 seats respectively. (Xinhua)
Greek PM assumes 'political responsibility' over deadly fires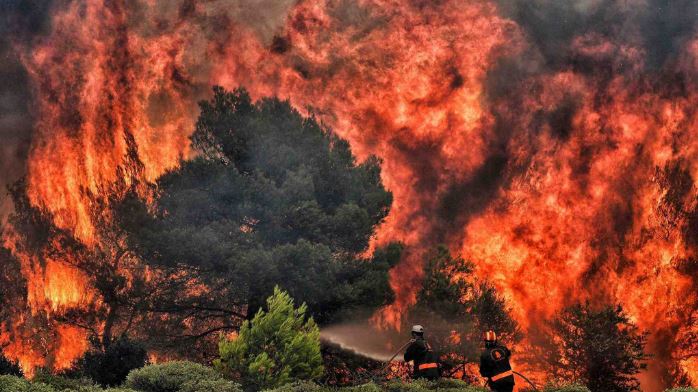 Greek Prime Minister Alexis Tsipras said Friday he accepted "full political responsibility" for the devastating fires that have killed at least 87 people, as opposition parties and survivors criticized authorities for doing little to help.

"I have called you here today first of all to take full political responsibility for this tragedy in front of my cabinet and the Greek people," Tsipras said during a live broadcast on Friday.
Tsipras' comments come after the main opposition New Democracy party criticized the government for failing to protect lives and to apologize for its inaction. (CGTN)
Severe weather blamed for collapse of lounge bridge
The collapse of a bridge in east China's Zhejiang Province was caused by severe weather, local authorities said early Saturday.

Eight people were confirmed dead and three others injured in the incident that took place Friday night in Tonglu County of Hangzhou City, according to the local government.
Meteorological data showed that winds of up to 88 km per hour hit the county when the incident happened.
According to local officials, all casualties were elderly villagers and an investigation on the accident is ongoing. (Xinhua)
Norwegian cruise ship passenger attacked by polar bear
An unidentified man was attacked and wounded by a polar bear on Norway's Arctic archipelago of Svalbard cruise, according to local media on Saturday.

The polar bear was shot and killed after the attack and the man is in stable condition, according to the Norwegian rescue services (HRS).
The incident occurred when tourists left the cruise ship before landing on Parry Island, which is part of Svalbard.
This is not the first time people have been attacked by polar bears on Svalbard. (Xinhua)
Thanks for listening and be sure to catch us tomorrow.
And now for the Question of the Day:
What is the capital and most populated city of Mauritius?
(Answer: Port Louis.)
Today's quote is from Chinese philosopher Mencius.
"The great man is he who does not lose a kid's heart."
(Produced by Nancy Yan Xu, Ryan Yaoran Yu, and Raymond Mendoza)