China, Philippines conclude dialogue on South China Sea issues
China and the Philippines have wrapped up talks on the South China Sea issues as well as maritime activities in a friendly and constructive manner, and achieved fruitful outcomes, Chinese Foreign Ministry spokesperson Geng Shuang said on Thursday.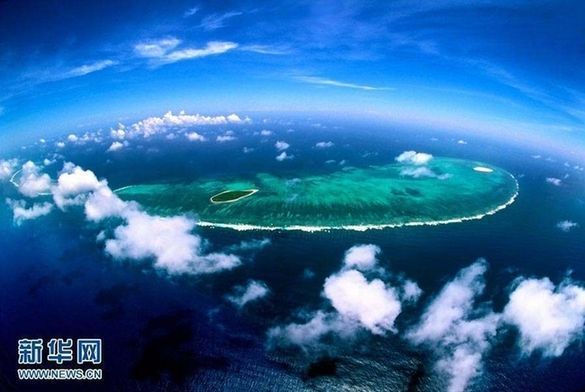 An aerial photo of the South China Sea. (File photo: Xinhua)
Geng hailed the meeting as successful on Thursday while answering a question about the Philippine side calling the presence of Chinese vessels at Zhongye Island illegal.
"Both sides reiterated their commitments to full and effective implementation of the 2002 Declaration on the Conduct of Parties in the South China Sea and agreed to maintain the positive momentum of the negotiations towards the early conclusion of a Code of Conduct in the South China Sea, based on consensus," read a statement issued after the Fourth Meeting of the Bilateral Consultation Mechanism (BCM) on Wednesday.
Issues related to the South China Sea are not the sum total of Sino-Philippine relations, Geng said, stressing both sides should not exclude mutually-beneficial cooperation in other fields.
Both sides reiterated their commitment to addressing disputes by peaceful means through friendly consultations and negotiations by sovereign states directly concerned, Geng added.
The two countries also discussed how to enhance maritime cooperation and exchanged views on oil and gas development, Geng noted.
China looks forward to working with the Philippines to make efforts to safeguard the overall interests of Sino-Philippine cooperation, as well as the peace and stability in the South China Sea, the spokesperson stated.