First list of companies to 2nd CIIE released
Organizers of the second China International Import Expo (CIIE) have released the first list of companies that will attend the event to open in Shanghai in November.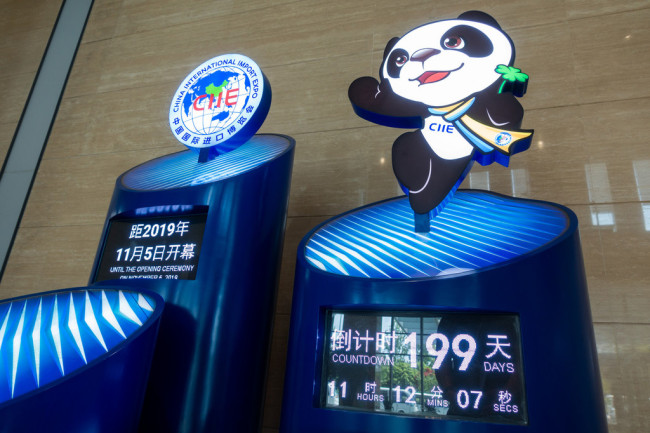 Countdown to the 2nd China International Import Expo (CIIE). (Photo: IC)
Companies including LVMH, Shiseido, Estee Lauder and Bombardier will be newcomers to the expo, according to the CIIE bureau.
There are seven exhibition areas at the expo including automobiles, food and agricultural products, and medical equipment.
The exhibition space for the expo will reach 300,000 square meters, 30,000 square meters larger than the first CIIE held last year.
More than 1,800 companies have signed up for the expo. Over 900 companies from 77 countries and regions, including 17 Group of Twenty (G20) members and over 30 countries along the route of Belt and Road Initiative, have confirmed participation as exhibitors.