Another 17 under coercive measures after deadly chemical plant blast
Police on Monday took criminal coercive measures against another 17 people for their roles in a chemical plant explosion that killed 78 people in east China's Jiangsu Province.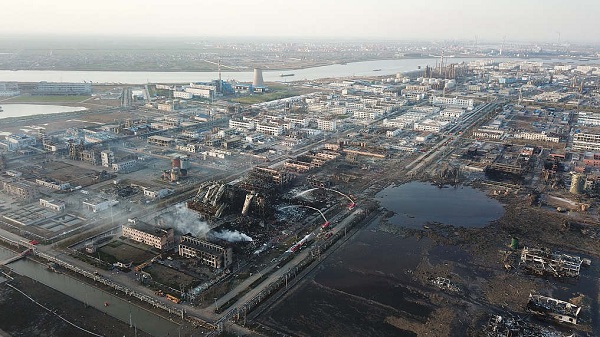 (File Photo: CGTN)
The municipal publicity department of Yancheng said the 17 people were from Jiangsu Tianjiayi Chemical Co. and agency organizations that suspectedly provide fake evaluation for the company's projects.
So far 26 people have been put under criminal coercive measures, which may include summons by force, bail, residential surveillance, detention or arrest.
The explosion happened on March 21 after a fire broke out in a chemical industrial park in Xiangshui County of Yancheng.