Stable power supply changes South China Sea island
Global Times
1509535367000
Five years ago, a group of people established a power supply bureau for Sansha city's Yongxing Island in South China's Hainan Province to provide electricity on the island.
Feng Naihua, 35, deputy director of the bureau, has stayed on the island for more than 900 days since arriving on the island in August 2013. He spent several Spring Festivals with people on the island.
With efforts from people like Feng, electrical supply has changed the island a lot.
In the past, few fishermen were willing to live on Yongxing Island, but following improvements on the island, more fishermen moved to the island.
The island's stable power supply has led to the establishment of restaurants and seafood stores. Internet access on the island has stabilized as well, which has allowed the stores to accept mobile payment applications Alipay and WeChat Pay, and even provide delivery services.
From three to four power outages a day to stable power supply; from not being able to use a rice cooker to having a huge cold storage; from using unclean underground water to having a desalination station; from poor quality television reception to a movie theater on the island, the people who live in Sansha are experiencing huge changes in the South China Sea.
This year marks the fifth anniversary of the founding of Sansha. Officially set up on July 24, 2012 on Yongxing island, the prefecture-level city administers the Xisha, Zhongsha and Nansha Islands and their surrounding waters in the South China Sea.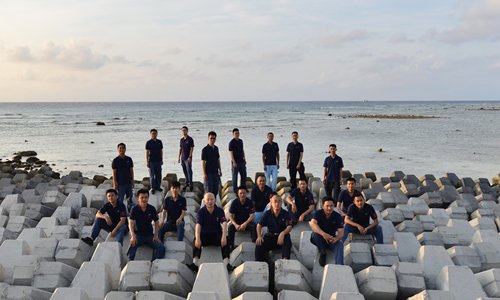 Electricians pose for a group photo on Yongxing Island. Photo: VCG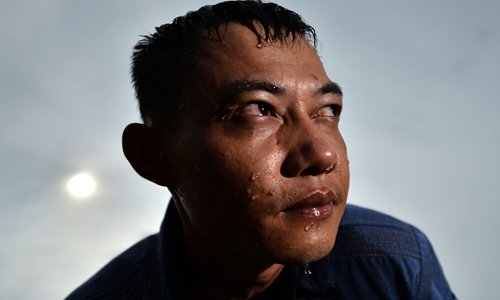 Feng Naihua, deputy director of the power supply bureau on the island, sweats heavily. Photo: VCG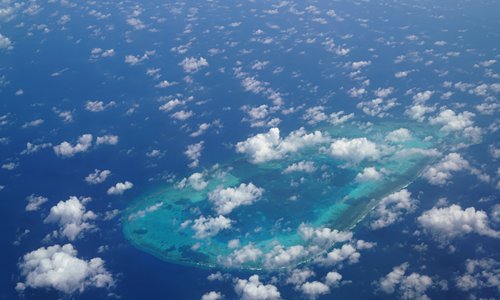 Yongxing Island is an atoll formed by white corals, shells and sand. Photo: VCG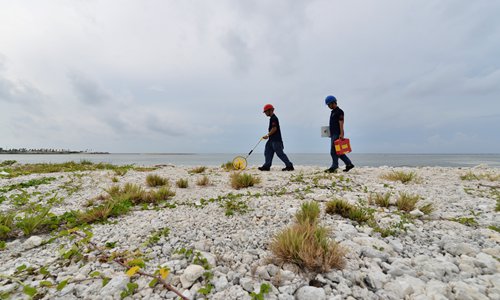 Feng and his colleague do research work on the island. Photo: VCG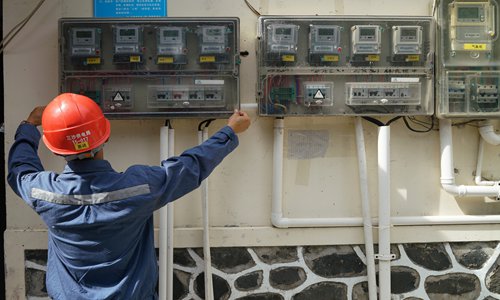 Feng prepares to transfer an electric meter. Photo: VCG