Beijing slashes DPP down with 'anti-China syndrome' as it banned a children book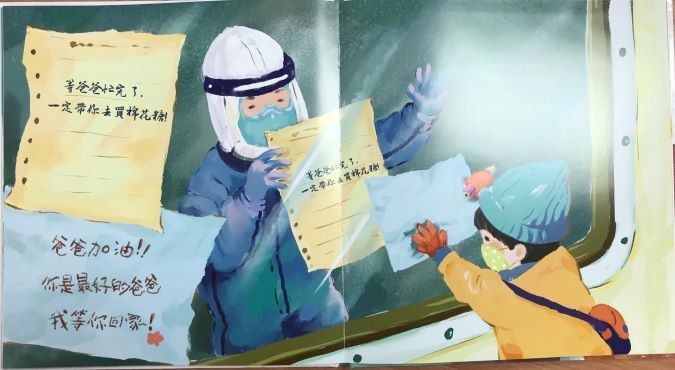 A children's picture book "Waiting for Dad to Come Home" was banned in Taiwan as its cultural administration believes the book glorifies the Chinese mainland's fight against COVID-19.
Responding to this, a Chinese mainland spokesperson on Wednesday condemned the Democratic Progressive Party (DPP) authority in Taiwan that the party is down with an "anti-China syndrome'" and will strike at anything Chinese.
Zhu, Fenglian, the spokesperson, said that after getting to know the ban, she went to buy the book and noticed that the book tells a story about responsibility, commitment, support, and waiting. She doesn't understand why this book triggered the DPP authority to act like this.
"Waiting for Dad to Come Home" is about a young Chinese boy whose father, a doctor, is sent to the hospital to treat COVID-19 patients during the Chinese New Year holidays. To soothe the boy, the mom explains to him about the virus and the importance of medical staff in fighting against the disease. The boy later visited his dad in the hospital, and through a glass window, the boy tells his dad that he supports him and will wait for him to come home.
The warm-hearted story ignited a fire in Taiwan after one of DPP officials said that the book has pages highlighting the words "Go China" and "Go Wuhan." In addition to the slogans, the official said that drawings of Chinese military planes in the book are also the illustration of "Chinese propaganda".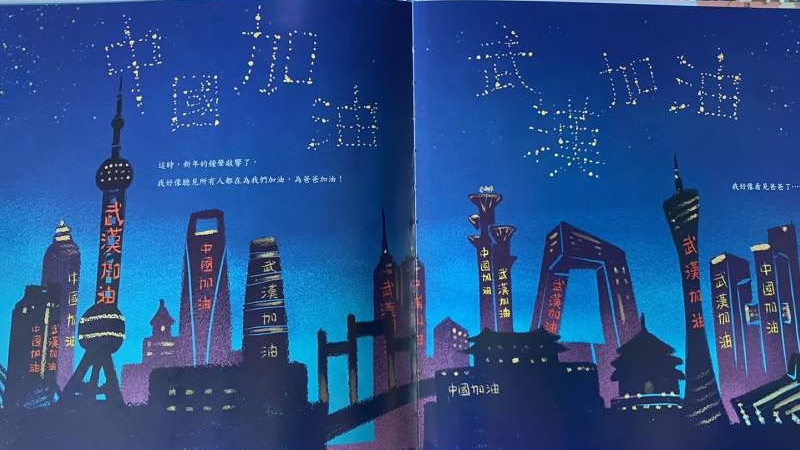 She called for Taiwanese publishers to take down the digital and physical copies of the book. Last Wednesday, Taiwan authorities officially banned the book on the island, and all copies of the book have been called back and removed from shelves.
Zhu slashed that the DPP party is politicizing the book. She said during the pandemic, over 540,000 people were stuck in Wuhan, fighting with the coronavirus, and over 40,000 medics across China, including the Chinese military, went to the front line, supporting people there. These are undeniable facts.
"I just don't understand why some people in Taiwan use a book, which plants the seeds of love and courage in the hearts of children, helping them know the meaning of mutual support, as the weapon to attack the Chinese mainland," Zhu said.
The spokesperson said that some DPP politicians only care about political positions instead of the truth.
"They politicize and stigmatize anything related to the mainland, trying to stir up 'anti-China' sensations in the island. What are they afraid of? They are afraid that people on both sides of the Taiwan Straits will get closer to each other. They are afraid that people in Taiwan will know the real situation in the mainland so that the lies they've worked so hard to fabricate will be exposed. But such an unconscionable operation is doomed to fail," Zhu said.