'Pocket news agency' promotes collaboration among media along BRI
People's Daily app
1556031349000
The first council meeting of the Belt and Road News Network (BRNN) and supporting activities were held at the People's Daily in Beijing Tuesday. As one of the fruits of the first council meeting, the BRNN Mobile Platform has attracted the attendees' attention once it's launch was announced.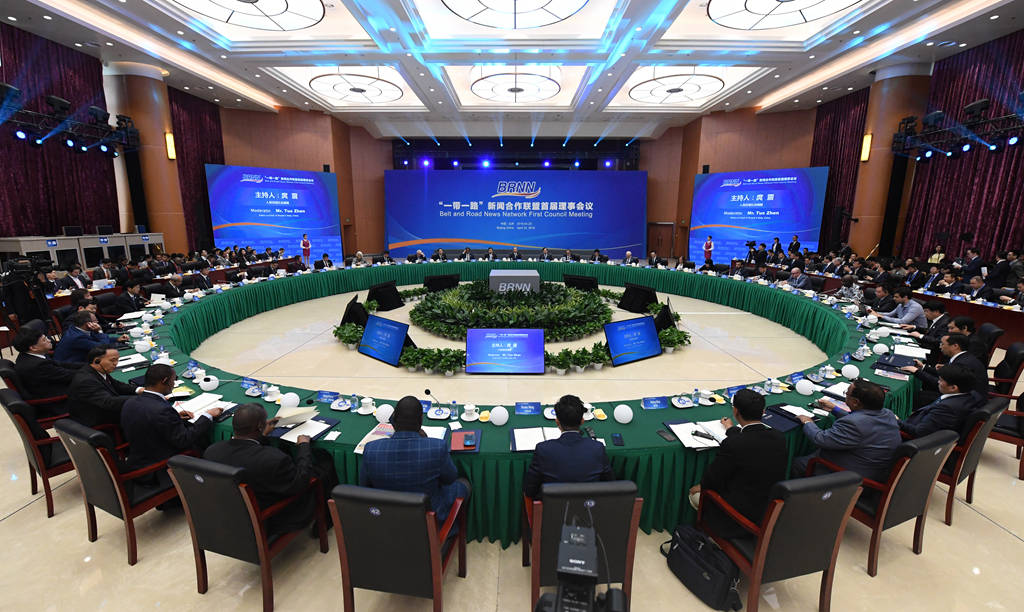 The first council meeting of the BRNN (Photos: People's Daily app)
Some representatives called the platform a "pocket news agency" in Belt and Road (BRI) media collaboration.
What kind of platform is the BRNN?
The platform consists of a front end and a back end.
The front end is an interface displayed on mobile devices. Users can get access to the platform by clicking the ""BRNN" label at the bottom of the interface of the People's Daily English language application.
At present, the BRNN Mobile Platform consists of three channels: the NEWS channel, the BRNN channel and the REOURCES channel.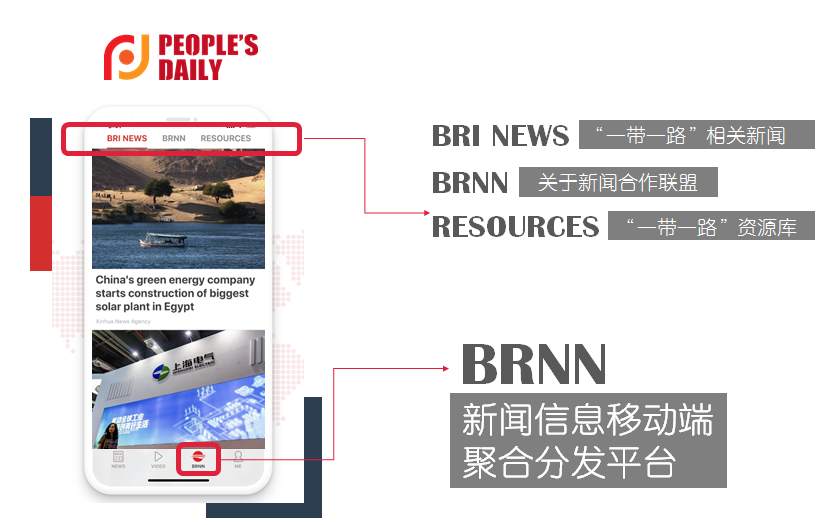 Layout of the channels in the platform
The BRNN channel mainly introduces the basic information of the development, membership and the charter of the BRNN. Sections includes About BRNN, Charter, and Updates, covering the news about the BRNN.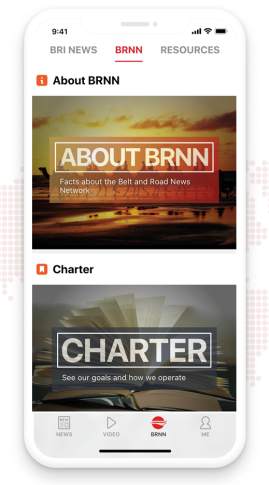 The BRNN channel
The RESOURCES channel brings together a wealth of information. The main purpose of this channel is to provide users with rich news coverage materials and an authoritative basis for decision-making. The first-level columns under RESOURCES are Data, Documents, Speeches and BRI ABC. This includes basic information about the countries participating in building the Belt and Road.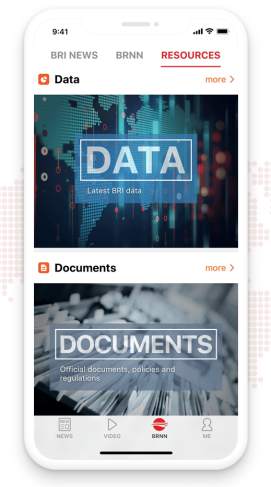 The RESOURCES channel
AI-based algorithm recommendations will gradually be added to the platform to achieve more accurate and efficient distribution of content. At present, the function of personalized content recommendation based on Location Based Service has been built in the platform.
The back end is an information aggregation and content source management system for organizations and media users. This Internet-based system can aggregate multimedia content, such as text, photos, audios, videos and live content, provided by participating media.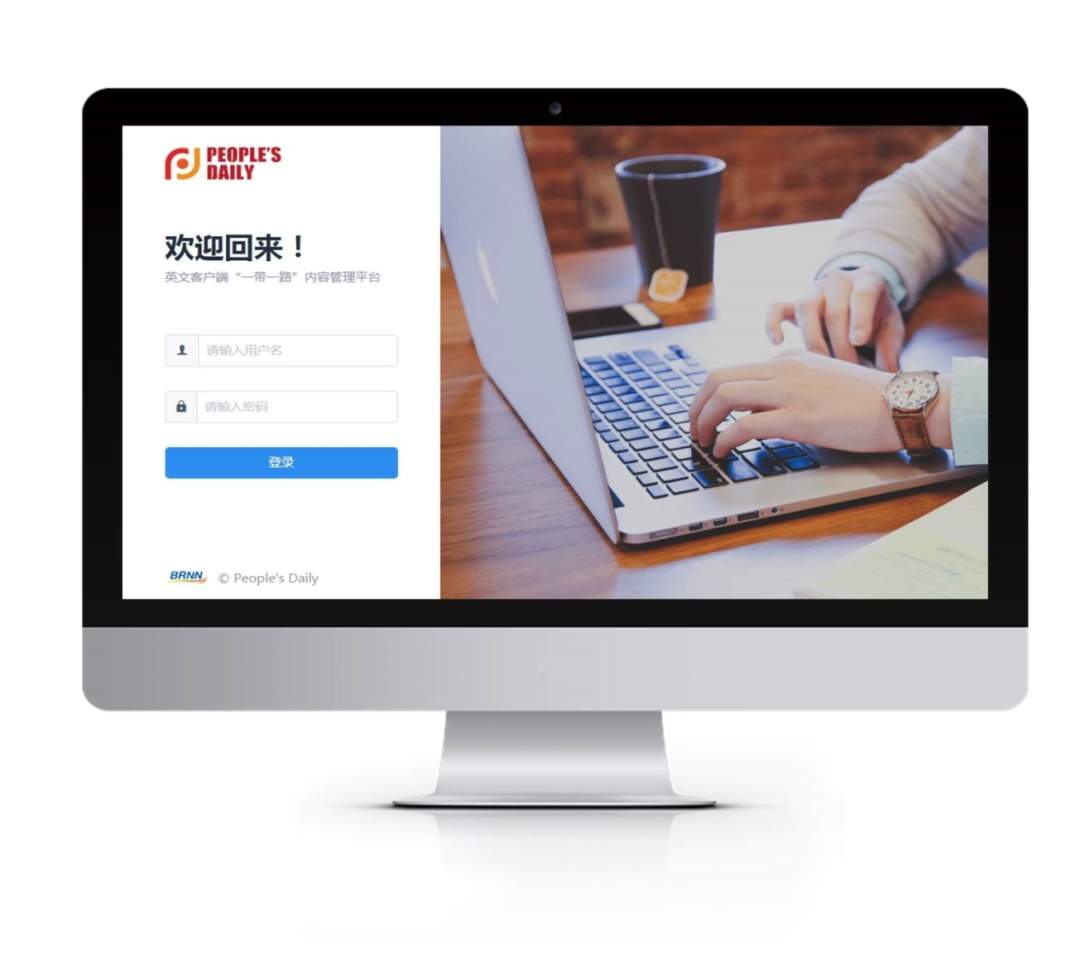 Why build this platform?
The mobile Internet has become an indispensable channel for news communication around the world. Mobile platforms should have a say in promoting in-depth and substantive cooperation through the BRNN. The BRNN Mobile Platform is such a platform.
The outlook for the platform
The platform will develop in three aspects:
First, establish a consensus on sharing news content through bilateral and multilateral consultations within the framework of the BRNN.
Second, build an account system based on the platform according to consensuses and agreements reached and establish a series of specific and feasible rules on content recommendations, content use, dissemination feedback and copyright confirmation.
Third, make the news products aggregated to the platform have wider and more effective dissemination, ensuring the rights and interests of all participants.
To find out more, please scan the QR code below to download the People's Daily English app.