Tech helps keep original looks of century-old villas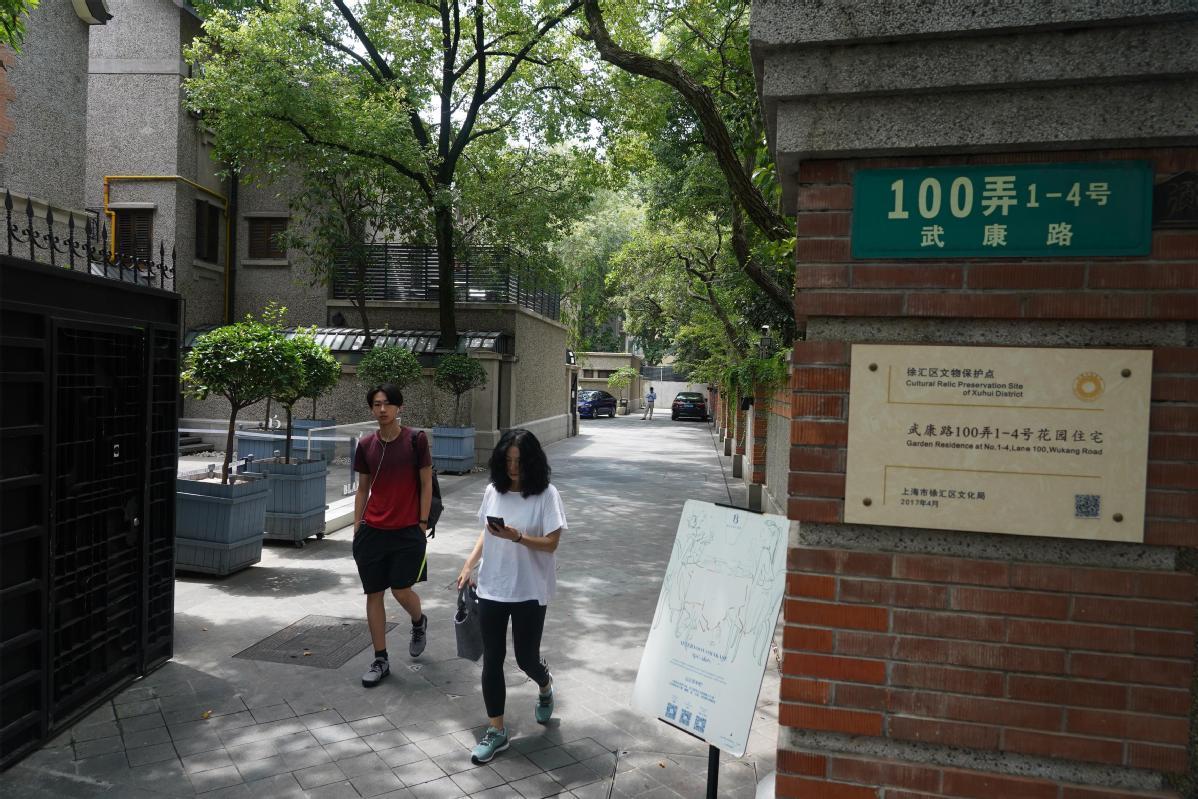 The garden villas at 100 Wukang Road in Shanghai's Xuhui district. (Photo: China Daily)
Technology normally signals change, but it can also safeguard history by preserving architectural heritage.
The garden villas at 100 Wukang Road in Shanghai's Xuhui district are proof of that. With the villas' pebble-textured facades, doors and windows framed by red bricks and exquisite interior decorations like wooden stair handrails, visitors could be forgiven for believing they are too well-preserved to have been built more than a century ago.
Covering 2,450 square meters, the villas were built in 1918 as staff apartments for a US petroleum company and were then turned into homes for Shanghai residents after 1949.
In 2016, they were included in one of several architectural heritage preservation projects launched by the city. The project was completed last year and the villas are now guesthouses.
Despite damage due to neglect and the ravages of time, they were preserved thanks to modern techniques including 3D laser scanning and Building Information Modeling solutions.
Lasers scanned every centimeter of the villas, inside and out, to obtain data on such fine details as cracks or termite damage to help the architects come up with a preservation solution. BIM serves as a platform for storing the digitized information and real-time monitoring and can also be used by architects to simulate restoration.
3D laser scanning and Building Information Modeling solutions are advanced architecture preservation technology used globally in recent years, according to Shen Xiaoming, chief architect at Shanghai HNA Architects, which was in charge of the restoration of the villas.
"To restore the heritage to the greatest extent, we preserved some original parts and replicated the others, which relied on accurate analysis of the heritage," Shen said.
"Modern techniques enhance the precision of the process, boost its efficiency and help avoid dangerous situations in restoration."
For example, traditional surveying uses rulers and laser range finders to find the height of each point of a structure, and architects then use software to make two-dimensional drawings. Most rely on experience.
"You have to admit it may cause omissions," Shen said. "The problem can be solved when the process is aided by technology."
In the case of the villas, the laser scanning was able to show how much of the carved floral decoration on the wooden handrails of the stairs was damaged or missing.
"We don't have to count. We can easily tell the replicated ones from the originals based on the data in the BIM system," he said.