Govt to strengthen monitoring of human-related research, medical tests
chinadaily.com.cn
1555730670000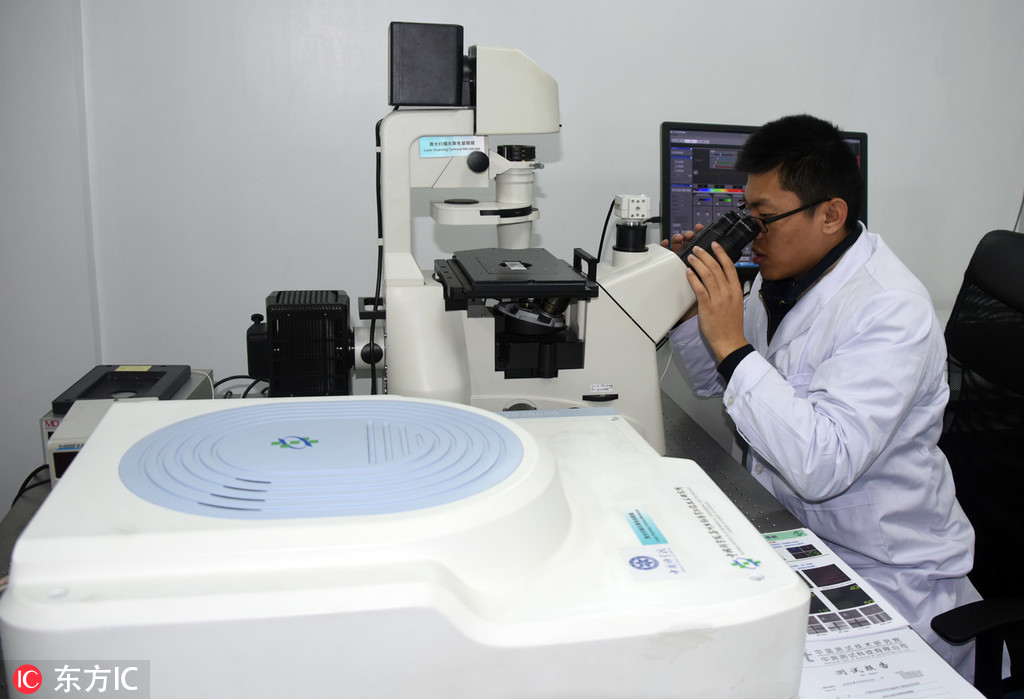 A researcher operates a microscope in Suzhou, Jiangsu province on Dec 26, 2018. (Photo: IC)
China will enhance legislative oversight on human-related scientific research and medical tests, according to draft laws and amendments released on Saturday.
Medical and scientific research related to human genes and embryos might present risks to health and bioethics, and therefore must be strictly regulated, said Shen Chunyao, senior legislator of the Constitution and Law Committee of the National People's Congress.
As a result, a new item has been added to the country's draft civil law. It states all medical and scientific research related to human genes and embryos must follow relevant rules, laws and regulations, and should not pose a threat to people's health or violate moral or ethical codes.
The drafts were presented by the law committee to the National People's Congress Standing Committee during a bimonthly session that began on Saturday. In August, the Standing Committee started preliminary review for the civil code, which had six parts and 1,034 items.
Another health-related item added to the civil code was on human testing for new drugs or treatments. It states all activities involving human testing must protect the subject's health.
These activities include developing new drugs, medical equipment, or prevention and treatment methods. They now also require approval from ethics committee as well as by competent authorities.
For the draft amendment to the Drug Administration Law, it says the nation should encourage the development of new drugs, according to Cong Bin, a forensic expert and a senior legislator of the law committee.
Since clinical trial is a key part for such development, a new rule has been added stating these tests should also follow ethics principals, and clarify the ethic review board's responsibilities.
Researchers should also explain the possible risks of the experiment to test participants, and get their consent before progressing so.