Mission possible: Civil-military integration in China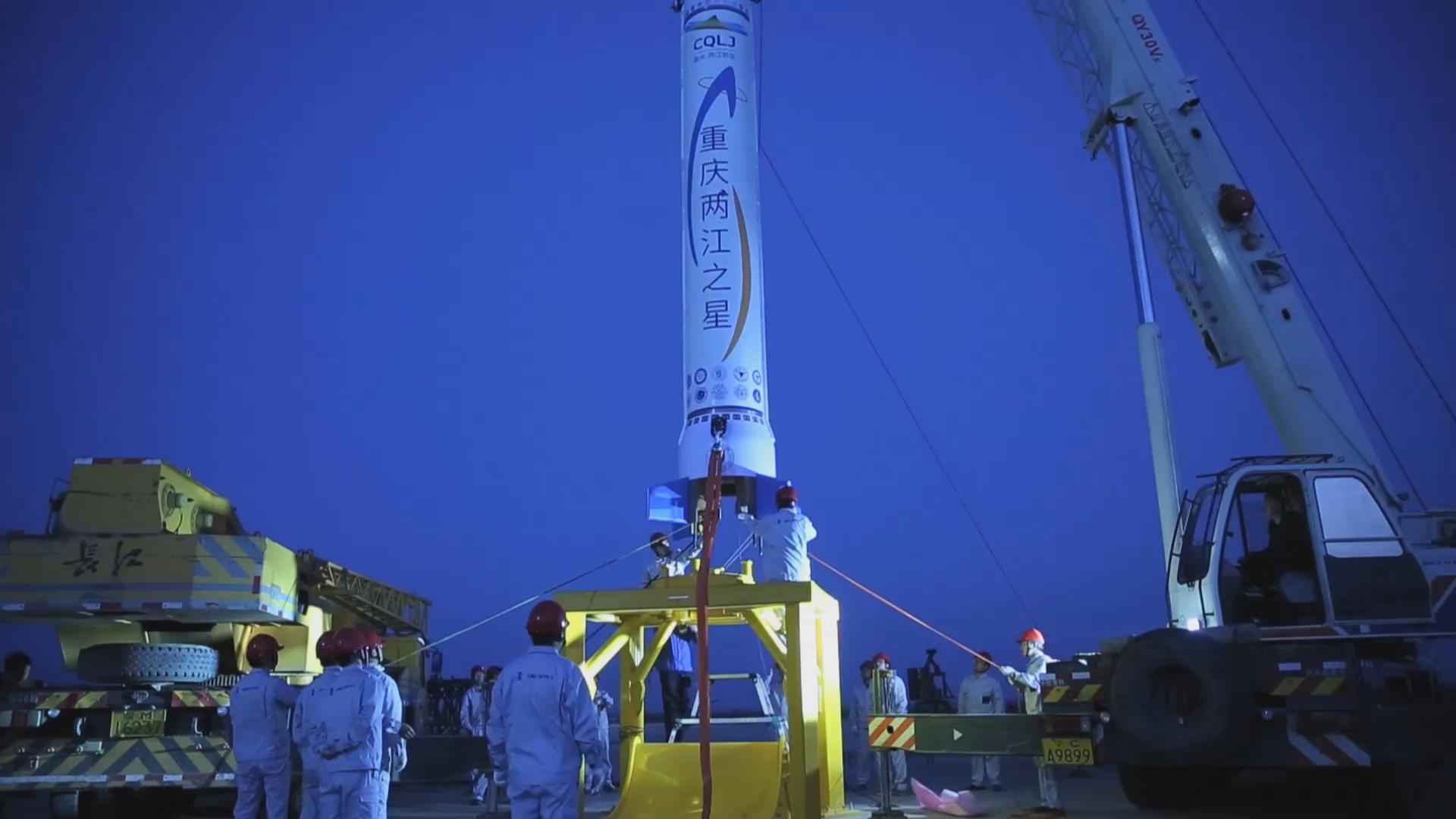 A photo of Chongqing Liangjiang Star, a carrier rocket entirely designed and built by OneSpace Technology, a private company in China, being installed. (Photo: VCG/CGTN)
As China actively promotes further "civil-military integration," new companies are adapting advanced military technologies to the commercial market. This week, CGTN's New Money looks at how these efforts are giving a boost to industries, from below the waves to above the clouds.
Located in northwest China, the ancient city of Xi'an served as both imperial capital and the eastern starting point of the Silk Road. Now, the city is home to thriving manufacturing and military industries, and therefore an increasingly vibrant startup scene for their integration.
This minion-like gadget is developed by Xi'an-based Dolphin Technologies. With its low price, smaller size, easier control and clearer video feed in real time, the portable underwater robot can be useful in a variety of fields, including aquaculture, rescue operations and infrastructure construction.
High above the waves, some high-flying startups are aiming for the sky. On May 17, 2018, a nine-meter-tall suborbital rocket blasted off towards space from a base in northwest China, marking China's first commercial rocket launch by a private company.
The company behind the launch, One Space, targets the rapidly developing market in microsatellites and nanosatellites. It has introduced equity investment to combine private capital and state-owned investments.
Aerodynamics scientist Huang Zhicheng believes that China's home-grown space startups are trailblazers who play an increasingly important role in the country's civil-military integration, which has become a national development strategy.
"China is striving to become a space power. I believe that we can't do that without the help of civilian companies. They are in a good position to boost civil-military integration," said Huang.