Shanghai tops nation for entertainment spending for May Day Holiday: report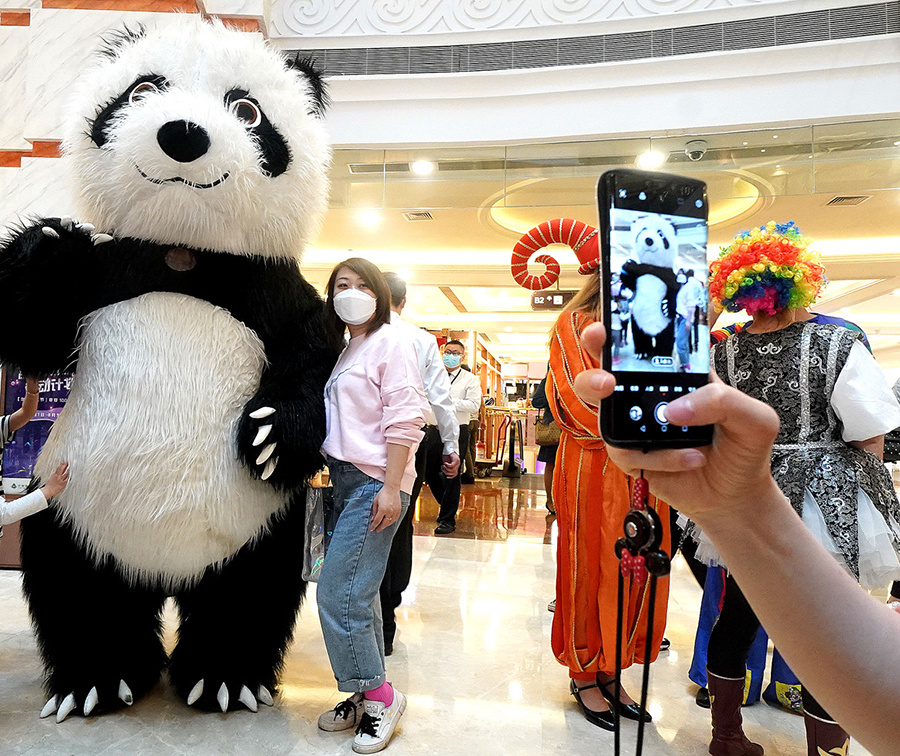 A woman takes a photo with a stuffed panda in Shanghai, on May 5, 2020. (Photo: Xinhua)
SHANGHAI -- Shanghai's entertainment industry saw a spending boom during the five-day Labor Day holiday, with orders spiking by 249 percent, ranking the first nationwide, said a report by Meituan Dianping, a leading e-commerce service provider.
According to the report released Wednesday, emerging entertainment businesses contributed substantially to the total consumption. Orders for activities such as trampoline, escape room games, karting and indoor rock climbing have grown exponentially compared with the levels before the holiday.
Young consumers have become the backbone of Shanghai's entertainment spending, with those born in the 1990s and the 2000s accounting for about half of the above-mentioned consumption, said the report.
Outdoor activities such as hiking and picking fruit continue to be trendy among young consumers.
"Young consumers are the major driving force of emerging businesses and services in Shanghai as they contribute greatly to the spending in this regard," said Zhang Jing with Meituan Dianping.
Labor Day or May Day holiday ran from May 1-5 this year.