74 suspects nabbed for illegal sea sand mining
People's Daily
1591078837000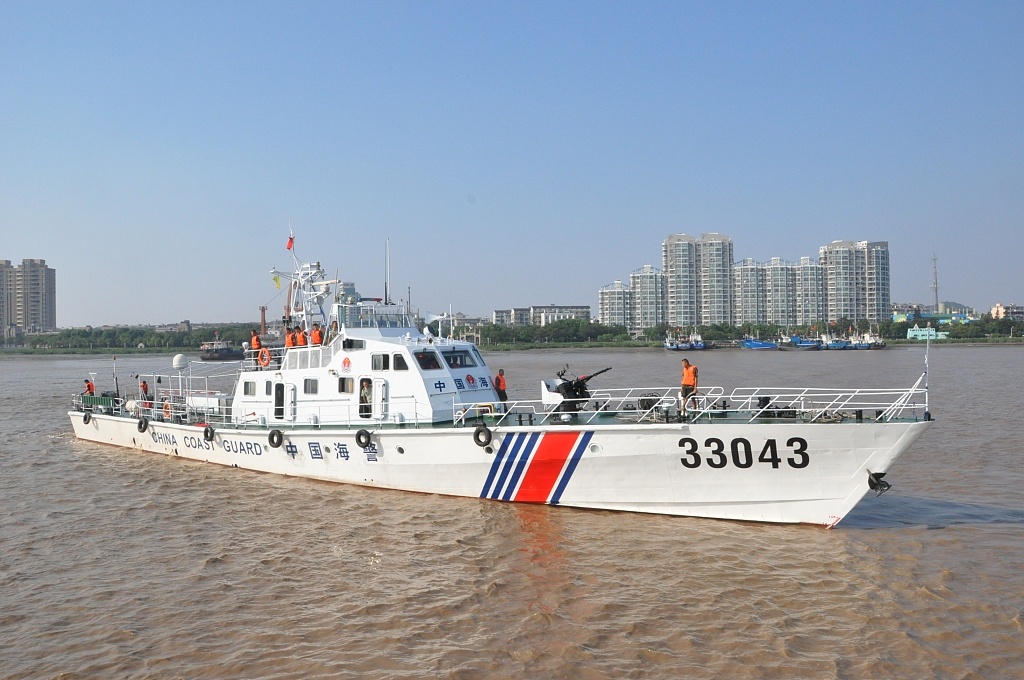 Ship number 33043 from China Coast Guard is seen in Ningbo, East China's Zhejiang province, on Sept 3, 2013. (Photo: VCG)
NANJING - Police in East China's Jiangsu province have caught 74 suspects for their involvement in an illegal sea sand mining case worth nearly 100 million yuan (about $14 million), according to the local coast guard.
After receiving a tip-off that a company in Zhejiang province was suspected of illegal sea sand mining, the coast guard of Jiangsu launched a cross-province raid on May 12 and seized 67 suspects, three vessels and more than 140,000 tonnes of sea sand on the spot.
Follow-up investigations led to another seven suspects and the uncovering of transportation routes. Further investigation is underway.
Sea sand is an important marine resource. The loss of sea sand will harm coastal zones and geological marine structures.