Good reputation of domestic brands boosts Chinese cross-border e-commerce
Global Times
1525090708000
China's cross-border e-commerce businesses are booming, mainly due to the growing overseas recognition of Chinese brands and the simplified business procedures on the platform compared with traditional trade model, according to a report published by the 21st Century Business Herald newspaper on Tuesday.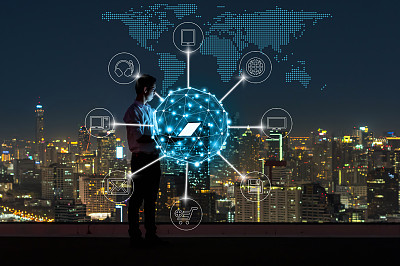 Photo: VCG
Data released by China's General Administration of Customs (GAC) in February showed that the retail volume that passed through the administration's cross-border e-commerce management platform in 2017 reached 90.24 billion yuan ($14.27 billion), up by 80.6 percent compared with that of 2016.
The number is expected to surpass 9 trillion yuan by the end of 2018, and could further reach 12 trillion yuan by 2020, according to data released by a Guangzhou-based market research firm iiMedia Research.
One of the reasons for such growth is the increasing popularity of Chinese brands worldwide, said the 21st Century Business Herald report, citing Zhang Haizheng, general manager of Shenzhen Xingshang E-Commerce Co, a cross-border e-commerce company that provides export services to Chinese brands.
"For example, products of drone developer DJI Innovations, Huawei and Xiaomi all enjoy good reputation among overseas consumers. The images of domestic brands have shifted from low-end manufacturing to high-quality brands, and even fashion leaders," Zhang said.
Zhang also pointed out that the low efficiency of the traditional trade export model also in turn promotes the development of cross-border e-commerce, since the latter has cut unnecessary intermediate links, reduced supply chain costs and improved export efficiency.
Over the past three years, the average growth rate of China's cross-border e-commerce trade volume was more than 50 percent, data from GAC showed. And the most popular destinations for global cross-border e-commerce businesses are emerging markets such as India and Latin American countries.
"Most of our products are sold to India and Brazil, while the rest of them may go to other countries in Latin America," Zhang Hui, manager of Dongguan Shanghua Electrical Company, another company based in Guangdong, told the Global Times. "Cross-border e-commerce gives small companies like us a way to conduct overseas businesses," Zhang said.
Foreign companies have also found a way to sell products via the GAC's cross-border e-commerce platform.
Many foreign small and medium-sized enterprises knew that China is a big market, but were impeded by difficulties such as insufficient trade financing and complicated customs procedures, the 21st Century Business Herald report said, citing Glenn Ball, general manager of online shopping platform Nogogo based in China.
However, these companies can now export their products to China via cross-border e-commerce in a cost-efficient way. In addition, China has the most powerful logistics service in the world, which will greatly improve trade facilitation and bring benefits to those companies' businesses, Ball noted.