1st Yangtze River Delta intl disaster, rescue expo to be held in 2021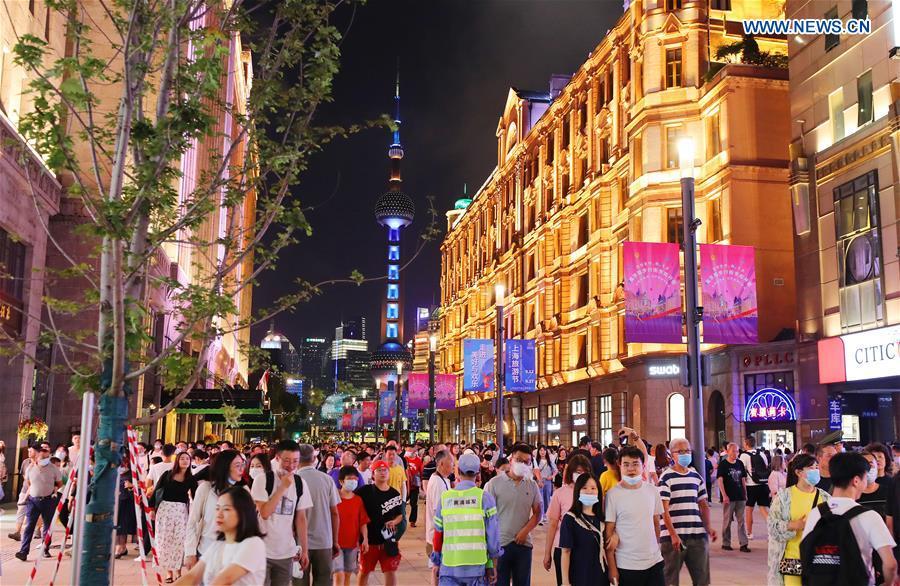 People visit the renovated East Nanjing Road Walkway in East China's Shanghai, Sept 12, 2020. (Photo: Xinhua)
The inaugural Yangtze River Delta International Emergency Disaster Reduction & Rescue Expo will be held in Shanghai from May 7 to 9, an official announced during a news conference on Monday.
"The Yangtze River Delta plays a vital role in the country's social and economic development, and since regional integration became a national strategy, it requires coordinated emergency management at a higher level," Ma Jianhong, director of the Shanghai Municipal Emergency Management Bureau, said.
"Shanghai will work together with the other three provinces, Zhejiang, Jiangsu and Anhui, to hold this expo to promote the development of this industry in the region," he added.
The expo will have six sections, including protective equipment, emergency rescue equipment and disaster reduction service, as well as a public education exhibition.
The municipal and provincial emergency management bureaus and the Council for the Promotion of International Trade Shanghai will be the hosts.
The expo also will hold an online exhibition. The offline venue will be the National Exhibition and Convention Center.