New "Angry Birds" movie set for China screening
BEIJING, Aug. 12 (Xinhua) -- "The Angry Birds Movie 2," a computer-animated action comedy film based on Rovio Entertainment's "Angry Birds" video game series, is set to hit Chinese mainland theaters Friday, Aug. 16, according to the China Film Distribution and Exhibition Association.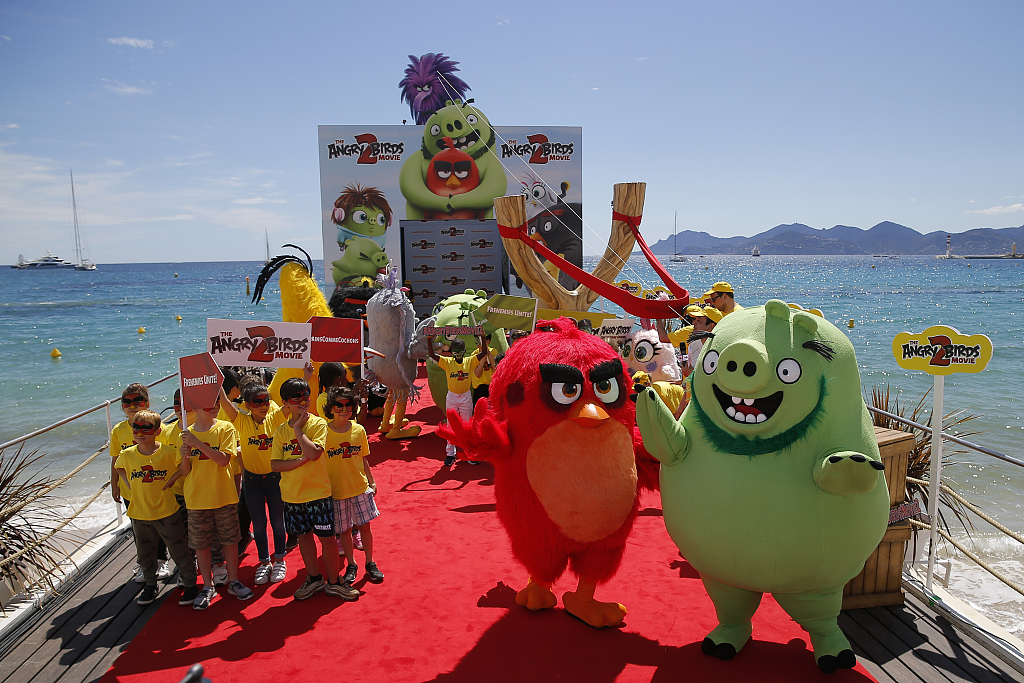 72nd Cannes Film Festival - Photocall for the film "The Angry Birds Movie 2" - Cannes, France, May 13, 2019. (Photo: VCG)
A sequel to the 2016 film "Angry Birds," "The Angry Birds Movie 2" tells of the flightless birds forging an uneasy alliance with scheming green pigs in order to defeat a new threat.
"Angry Birds" made its debut on May 20, 2016 on the Chinese mainland where it grossed a total box office of 514 million yuan (nearly 73 million U.S. dollars), according to data from the China Movie Data Information Network.