Inspectors find impoverished Hunan county splurging on vanity infrastructure
Global Times
1533506637000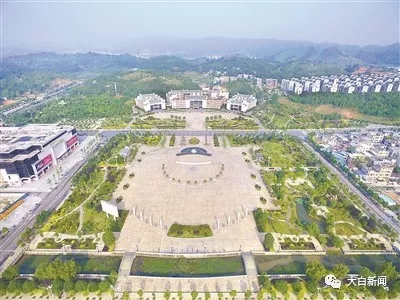 (Photo: IFENG TALX)
A poor county in Central China's Hunan Province was found investing heavily in constructing expensive governmental buildings, even as some households still use kerosene lamps for lighting.
An inspection team sent to Rucheng county in Chenzhou in February found that instead of implementing the poverty alleviation policies, the county government borrowed huge amounts of money to build "image projects," including 11 parks, 26 roads and 10 government buildings, which violated disciplines in 2018, China Discipline Inspection Daily, a newspaper affiliated with the Central Commission for Discipline Inspection, reported on Sunday.
One park cost the Rucheng government 48 million yuan ($7 million).
The county government's debt ratio reached 336 percent in 2017 - the highest in Hunan Province - while investment in encouraging industrial development was less than 6 percent, the report said.
The government has also neglected projects affecting people's livelihood. The inspection team found that two villages in Rucheng have no access to electricity, and that 25 households used kerosene lamps.
Procuratorial organs in Chenzhou and Rucheng have punished three senior Party and government officials, and 17 middle-level officials. Thirty-four county-level officials surrendered bribe money totaling 4.79 million yuan.
Investigators also found Rucheng government officials embezzling poverty alleviation and disaster relief funds, and violating Communist Party of China disciplines and rules.
A new leading group was launched to improve the work in Rucheng, with rules to implement the Central government's discipline regulations.