Chinese naval hospital ship Peace Ark arrives in Mozambique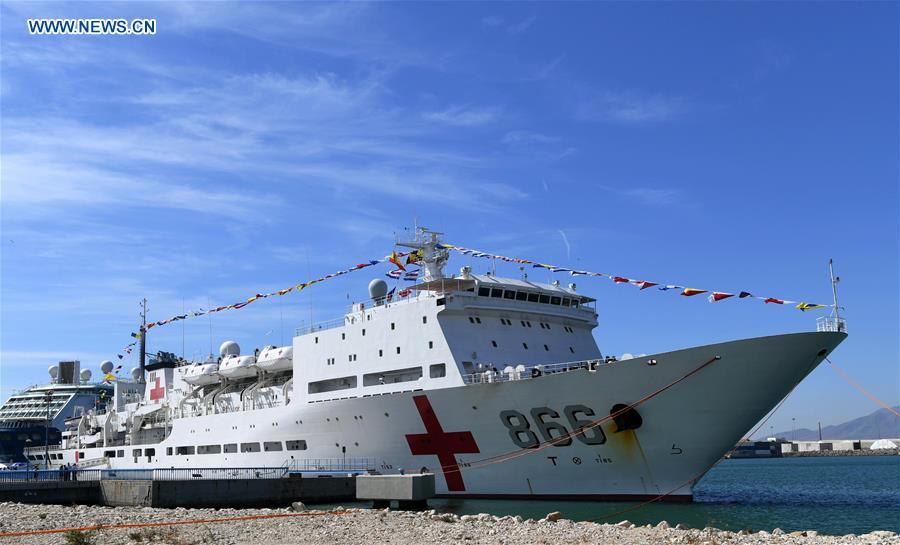 Photo: Xinhua
The Chinese naval hospital ship, Peace Ark, arrived on Tuesday morning in Maputo, capital of Mozambique, starting an eight-day humanitarian mission of providing free medical services to local residents.
Led by Task Group Commander Guan Bailin, the Peace Ark team has traversed 35 countries and regions since commissioned in 2008, delivering free medical help where they arrived.
"We have treated more than 30,000 patients from different countries and implemented 166 cases of surgery and the ship is regarded as 'the ship of peace, life and friendship,'" the commander said on a reception held in the conference room of the ship.
With eight operation rooms, seven healthcare offices, one medical helicopter and 300 beds on board, the Peace Ark ship has a total area of 4,000 square meters. The healthcare service will be provided by a total of 115 professionals, 60 percent of whom have senior titles.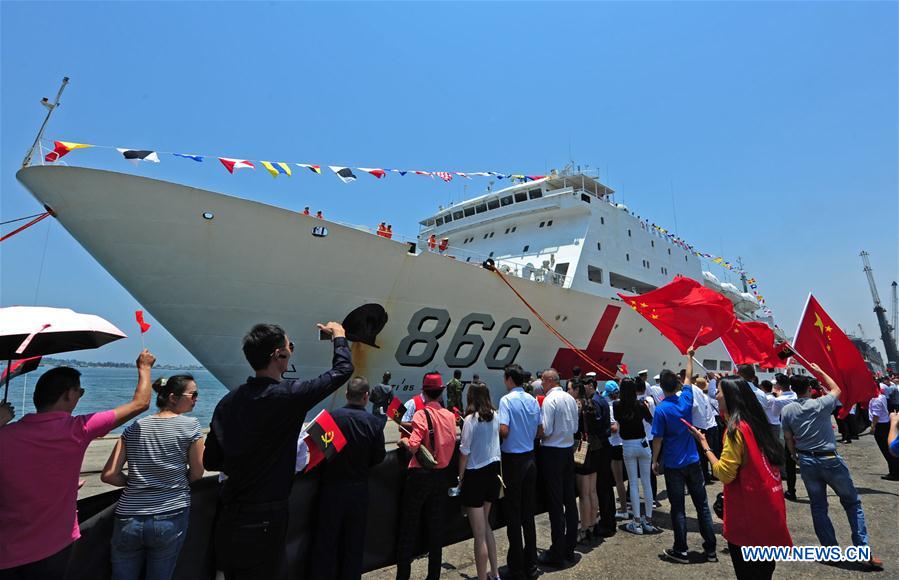 Photo: Xinhua
Agueda Duarte, the director of the Health Department from Mozambique's National Defense Ministry welcomed the visit.

"I am happy to be here today and I believe that this visit will strengthen cooperation between the two countries' armed forces and cooperation in the medical and health fields between Mozambique and China," said the director.
During the eight-day visit, the team will use the ship as the main platform to perform medical services and meanwhile, medical experts will be dispatched to Mozambique's military hospital for joint medical treatment and medical exchange activities.
This is the second time that the Chinese naval vessels have visited Mozambique since the year 2012 when the 10th naval escort fleet of China visited Maputo.