China invites Tanzania to attend 1st China-Africa trade expo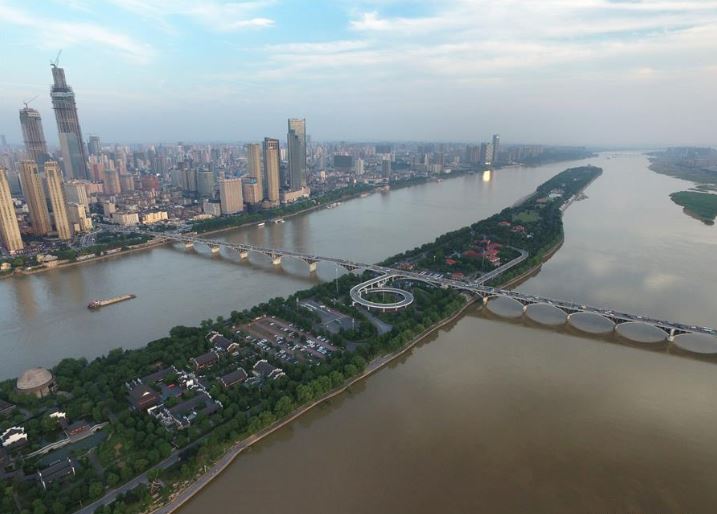 An aerial photo taken on May 17, 2016 shows the Juzizhou (Orange Islet) Bridge in Changsha, capital of central China's Hunan Province. (Photo: Xinhua)

DAR ES SALAAM, April 25 (Xinhua) -- China has invited Tanzania to participate as the guest of honor at the First China-Africa Economic and Trade Expo to be held in June in Changsha, capital of central China's Hunan province.
The invitation was announced on Wednesday night by Chinese Ambassador to Tanzania Wang Ke, during a celebration gala of the 55th anniversary of the establishment of diplomatic relations between Tanzania and China held in the commercial capital Dar es Salaam.
"I am happy to announce that Tanzania will participate as the guest of honor at the First China-Africa Economic and Trade Expo this June," announced Wang at the gala co-organized by Tanzania's Ministry of Foreign Affairs and East African Cooperation and the Chinese Embassy in Tanzania.
Wang said that Tanzania was also invited to set up its country pavilion at the 2nd China International Import Expo slated for November this year.
"The two major economic and trade events will provide Tanzania with stages to showcase its products and boost our bilateral trade, especially Tanzanian export to China," said the diplomat.
In the meantime, Wang said, China will encourage its companies to invest more in Tanzania and support the economic and social development of the east African nation with a population of 55 million people.
"We should give more impetus to people-to-people exchanges, encouraging interactions between members of all communities of our two countries," said the ambassador.
"We will also give priority to people's well-being, so that people, who give the most support for the cooperation, will benefit the most from it," she said.
China has been the largest trading partner of Tanzania for three consecutive years, said Wang, adding that in 2018, the two countries' bilateral trade volume reached 4 billion U.S. dollars.
Moreover, she said, China was the largest foreign investor in Tanzania with a total investment of 7 billion dollars and over 700 investment projects which have created about 150,000 direct local jobs.
It was on April 26, 1964, the first Union Day of Tanzania, when the People's Republic of China established diplomatic relations with the Untied Republic of Tanzania, which made China among the first group of countries establishing diplomatic relations with Tanzania.