Universities in China's Guangxi reopen as epidemic wanes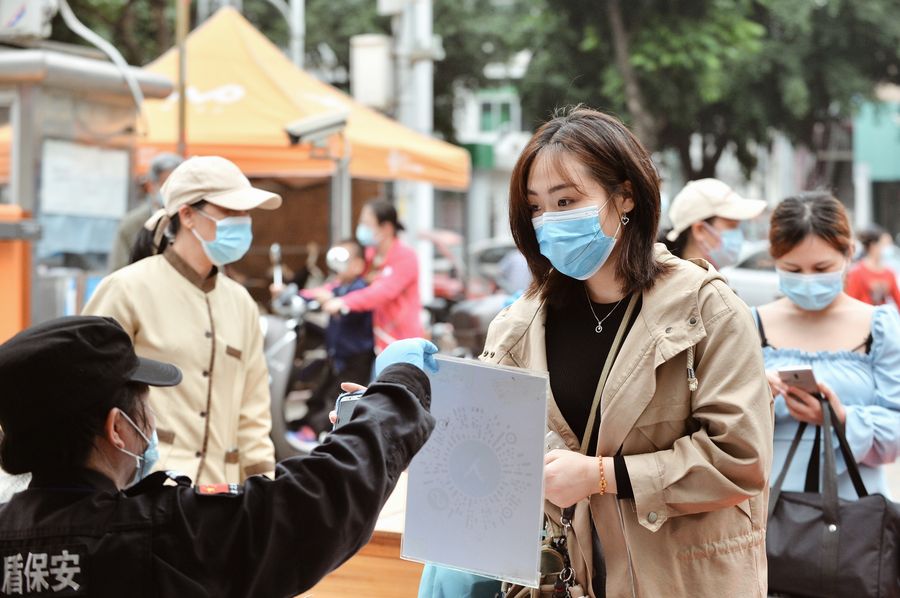 Student checks in at Nanning Normal University in south China's Guangxi Zhuang Autonomous Region on April 18, 2020. (Photo: Xinhua)
NANNING, April 19 (Xinhua) -- South China's Guangxi Zhuang Autonomous Region has partially reopened its colleges and universities, with seniors and students with medicine-related majors returning to campuses, as the novel coronavirus epidemic wanes.

Students have to put on new masks, have body temperatures taken, disinfect their baggage, present their digital codes proving their health conditions and register their personal information before entering schools.
Li Chuanqi, president of Nanning Normal University in the regional capital of Nanning, said all students were quarantined for 14 days before returning to school and were not allowed to leave the campus upon arrival.
Other preventive measures include wearing masks in classes, scattered distribution of seats in classrooms and having meals separately.
The first batch of students was arranged to return on Saturday and Sunday to avoid mass gathering within one day, according to Li.
"I miss my professors and classmates very much, and I will cherish the last period of time on campus before graduation," said Zeng Haoxing, a post-graduate senior from the school of geoscience and planning. ■