Beijing tops nationwide ranking in several cultural indexes
China.org.cn
1605607624000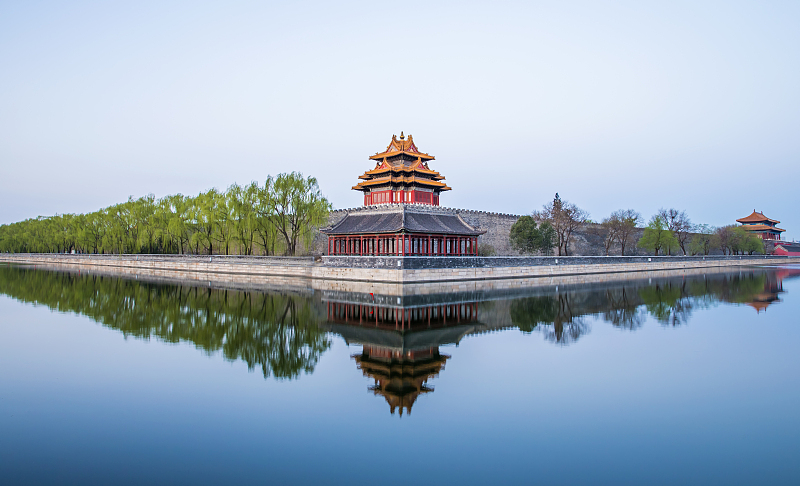 Beijing has made great progress in building itself as a national cultural center over the past year, ranking as China's top cultural brand city, top in provincial and municipal cultural industries, top for cultural tourism, and top in urban creativity index rankings, according to a blue book released on Nov. 16.
The blue book, titled Beijing Blue Book: Report on Beijing's Cultural Development (2019-2020), was jointly released by the Beijing Academy of Social Sciences and Social Sciences Academic Press (China).
According to the blue book, the layout of Beijing's public services has further optimized and comprehensively improved the quality of the services that they provide. As such, the positive change in Beijing is palpable.
In terms of education, Beijing has worked towards reform the school enrollment system, while in the arena of public culture, the city's public library "all-in-one card" service was expanded and the construction of the Beijing Digital Cultural Center was advanced. Additionally, the opening of the Beijing Daxing International Airport has created another transport hub in the capital.
As of October 2019, the Beijing hotline 12345 helped residents with 2.05 million difficulties, with a response rate of 100% and 74.36% of appeals solved.
Social organizations have played an important role in the social governance and innovation of the Huitian area. As of last year, Beijing Huitian district has introduced and cultivated 85 social organizations, carried out 765 service activities in safety, culture, assistance for the elderly, and assistance for children, and served more than 250,000 community residents.
The report highlights that in 2019's relevant index rankings, first-tier cities such as Beijing, Shanghai, Shenzhen, and Guangzhou are among the top cities in the country in terms of economic, business, technological, and sustainable competitiveness. In terms of their economic roles in culture, Beijing, Shanghai, and Shenzhen enjoy a more competitive edge.
The blue book also predicts that in 2020, Beijing's information transmission, software, and information technology service industry and the digital economy will continue to maintain a trend of rapid growth. From the first quarter to the third quarter of this year, these three areas have achieved an added value of 397.01 billion yuan to Beijing's worth, a year-on-year increase of 12.9%.