Why the Kunpeng computing industry ecology prefers Zhejiang?
Zhejiang News
1587696845000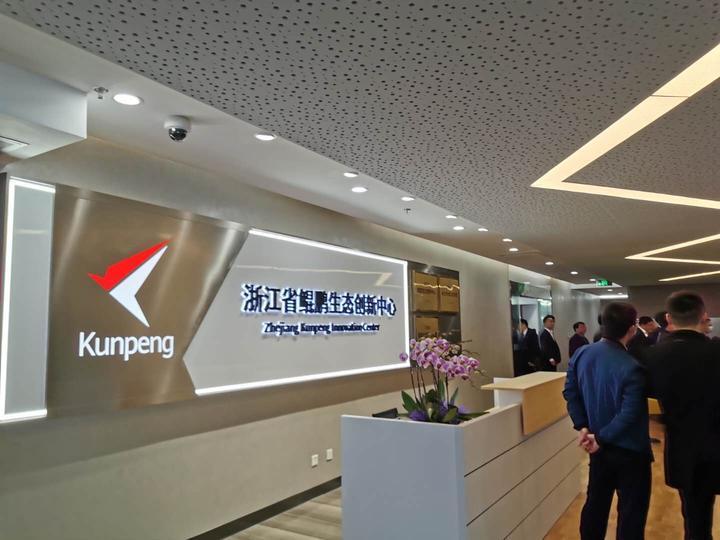 Photo: Agencies
On April 21, Kunpeng's product was launched jointly by Huawei and Eastcom in Zhejiang, and Zhejiang Kunpeng Ecological Innovation Center and Zhejiang University Binjiang Research Institute were unveiled in the High-tech Zone (Binjiang) of Hangzhou.
So what is the new concept of "Kunpeng" actually mean? In mythology, "Kunpeng" is a mythical beast in ancient myths and legends. Now, it often refers to the fast-growing computing industry ecology of Kunpeng in China. Kunpeng's computing industry ecology constitutes full-stack IT infrastructure, industry applications, and services based on the Kunpeng processor, including PC, server, storage, operating system, middleware, virtualization, database, cloud services, industry applications and consulting management services. By adopting the strategy of "open hardware and open-source software to enable partners", Kunpeng enters the blue ocean of the computing industry with its industrial partners. "Open hardware" indicates that as long as you have the will and strength, you can become Kunpeng's industrial partner. "Open-source software" means that all developers can run applications on Kunpeng.
All of Kunpeng's chip instruction sets, operating systems based on Kunpeng, and Harmony OS, a popular OS on the internet, were developed by Huawei Research Institute in Hangzhou. Here comes an important question. Why they have chosen Zhejiang? How will this affect our daily life?
An obvious reason goes to the complementary advantages that Kunpeng can obtain by setting down in Zhejiang. With its strengthened capability and leading technologies, Kunpeng will join hands with its ecological partners to build a Kunpeng ecological system based in Zhejiang and radiating the Yangtze River Delta.
Correspondingly, Zhejiang can also realize the "software" and "hardware" coordination thanks to Kunpeng's ecological system. In recent years, boosted by the provincial Economic and Information Department and other government departments, the ecological construction of the Kunpeng ecological industry has been actively promoted in Zhejiang. Zhejiang Kunpeng Computing Industry Alliance has been established with 115 member units. Three innovation centers have been built in Hangzhou, Ningbo, and Tongxiang. Huawei has joined hands with Eastcom, DHC, and Xinhuatong to develop and produce Kunpeng-based servers, PCs, and IPCs, and the design of the prototypes of the related products has been completed and the products are about to be put on the market. It is expected that they will achieve an output value of tens of billions yuan in the next three years.
On April 20, the National Development and Reform Commission defined the scope of "New Infrastructure" for the first time, including information infrastructure, converged infrastructure, and innovative infrastructure. Kunpeng ecology is Zhejiang's major move in New Infrastructure. The newly established Kunpeng Ecological Innovation Center in Zhejiang will be important for enterprises and research institutes in Zhejiang to develop New Infrastructure.