Beijing Book Fair to open in Chaoyang Park
China.org.cn
1555580754000
The 2019 Beijing Book Fair will open in Chaoyang Park on Friday and run until April 29, with participation from 300 domestic publishers to display around 500,000 of their publications.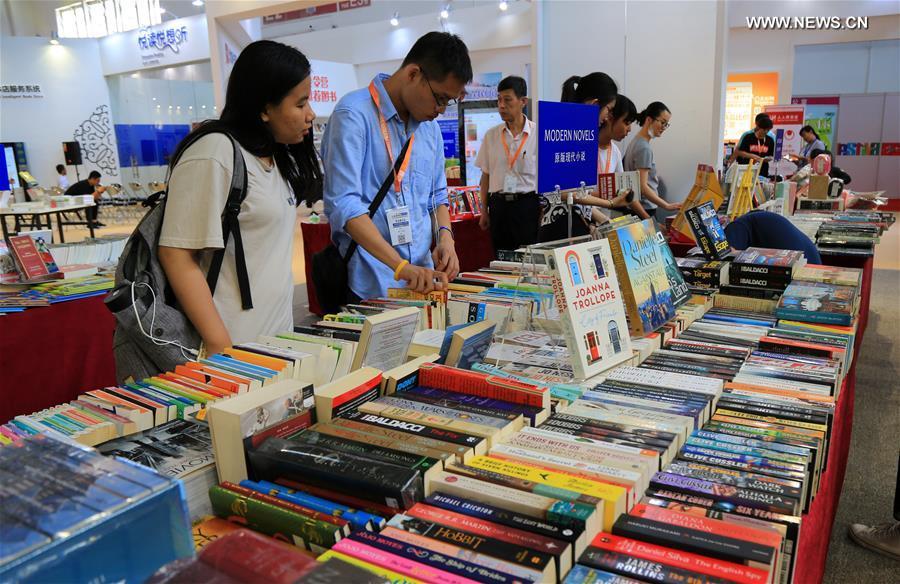 People read books during the 24th Beijing International Book Fair held in the New Venue of the China International Exhibition Center in Beijing, capital of China, Aug. 23, 2017. (Photo: Xinhua)
Themed on the 70th anniversary of the founding of People's Republic China (PRC), the event will feature over 100 activities including book signings, lectures, readings, and film screenings.
According to the organizer, the exhibition area, with around 600 booths, will include sections for both new and antique books, cultural and creativity products, as well as photo collections that showcase the development of Beijing's publishing industry over the 70 years.
During this year's event, the used book market will expand its area to around 400 square meters. It will include an area for visitors to exchange books among themselves as well as a business section for bookshops and publishers, where people can choose from around 10,000 publications covering the arts, history, politics, the economy, and lifestyles.
Several well-known writers, scholars, and artists are scheduled to attend the fair and meet the readers during book launches and signing events.