Technology stops endangered plant, animal smuggling in China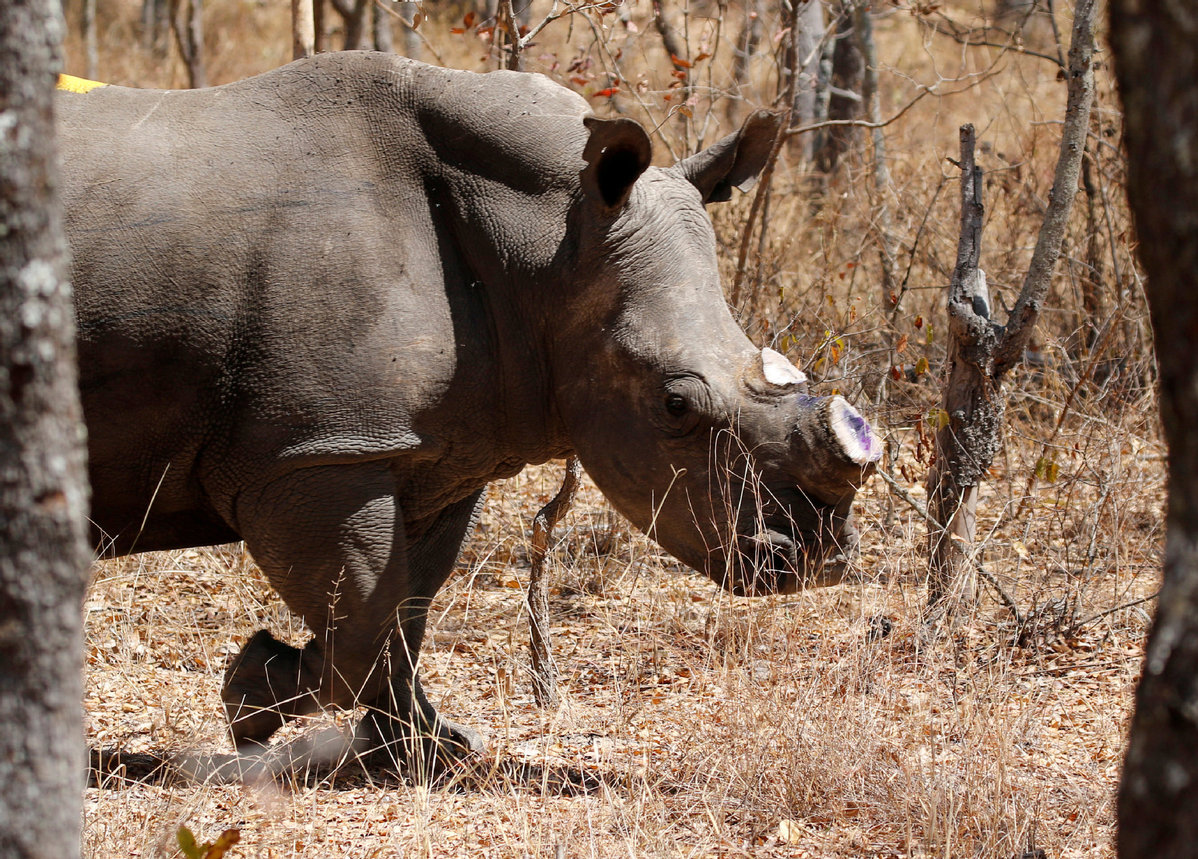 A white female rhino. (Photo: Agencies)
CHENGDU - Customs of Chengdu, capital of southwest China's Sichuan province, said that high-tech equipment has significantly helped stop wildlife smuggling.
In the first quarter of this year, Chengdu customs investigated more than 400 smuggling cases of endangered plant and animal species, including 246 cases involving ivory products weighing more than 20 kg.
Chengdu customs said Monday that technologies including intelligent CT scans and big data have played an important role in searching for illicit items.
In March, customs police at Chengdu Shuangliu International Airport found suspected ivory products in a passenger's luggage through an intelligent CT scanner. Officers later ferreted out 18 ivory objects weighing over 1.7 kg from the passenger, who had hidden the objects underneath his clothing.
"Intelligent CT scans are more precise than X-ray scans as CT scan can not only detect the shape of a suspected object but also calculate what the substance is," said Yang Long, an official with Chengdu customs, adding that CT scanners are able to detect lightweight ivory items.
The new technology was co-developed by the General Administration of Customs and Tsinghua University. Chengdu's customs is one of the areas across the country piloting the new technology.
In February, Chengdu customs discovered three tins of albumen powder when checking an African flight, which later was identified as pangolin scale powder. Customs officers also found 20 ivory items in the powder. The pangolin scale powder and ivory items weighed over 1.9 kg and 1.1 kg, respectively.
China banned all domestic ivory trade at the end of 2017 as part of its commitment to protecting wild animals.