Chinese mainland sees single-digit increase in infections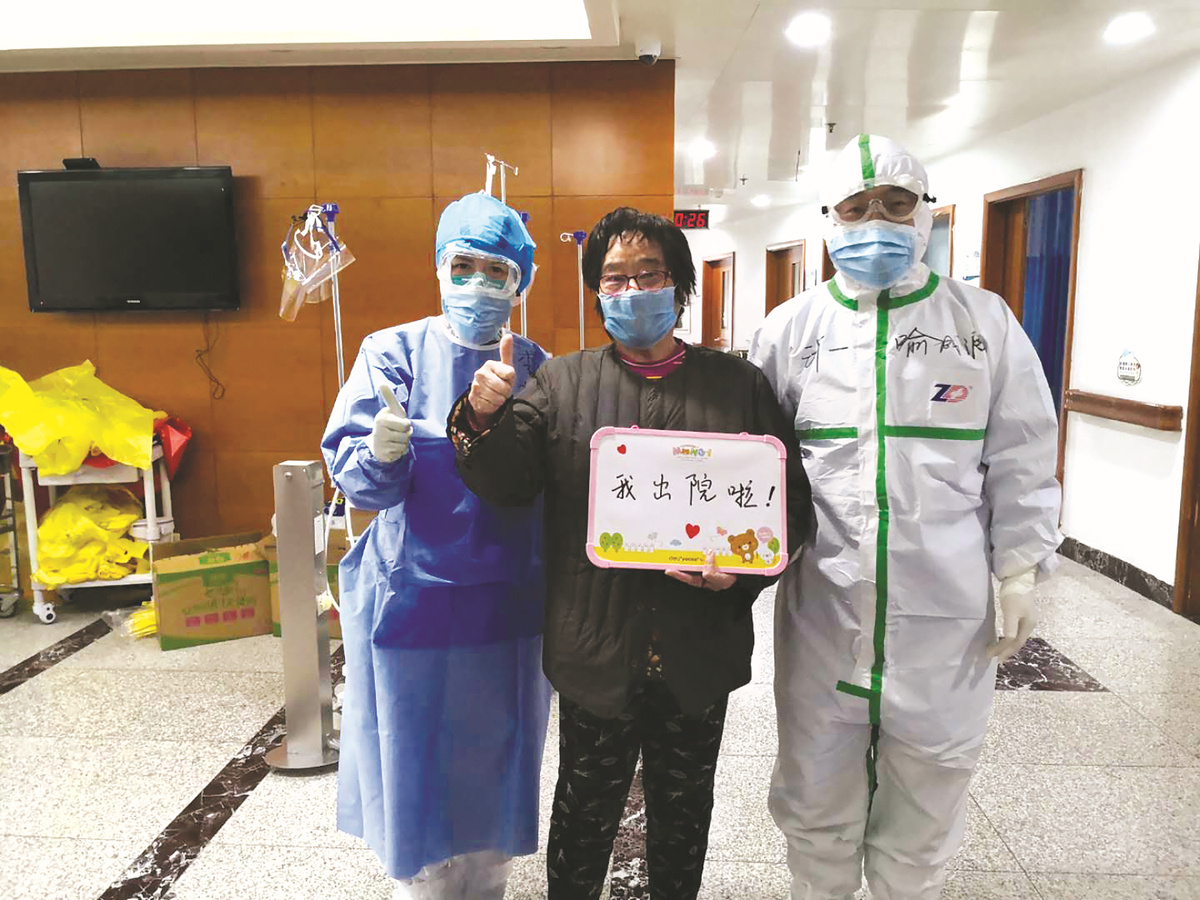 Front-line doctor Yu Chengbo, right, says goodbye to a patient who recovered and was discharged from the hospital in Wuhan, Hubei province. (Photo: China Daily)
The Chinese mainland reported six confirmed COVID-19 infections over the course of Thursday, the lowest daily increase since the onset of the epidemic, and no further deaths caused by the disease occurred for the ninth straight day, as the latest data update from the National Health Commission shows.
Two of the infections are inbound arrivals, a record low since March 4, when the commission started to publish data on imported cases. To date, the case count on the Chinese mainland has reached 82,804, and 1,618 are imported ones, it said.
There are now 20 suspected cases on the Chinese mainland. Two suspected cases counted on Thursday are inbound arrivals, it added.
The commission said that with an increase of 34 asymptomatic cases, including one imported, in the 24 hours ending Thursday at midnight, 979 people harboring the virus but showing no symptoms are still under medical observation and 157 of these are imported cases.
So far, a total of 4,632 people have died of the pathogen.
Another six people exhibiting serious symptom were released from intensive care over the course of Thursday, bringing the number of such patients down to 57.
It also said 915 patients are still hospitalized, a daily drop of 50. Among the patients still under treatment, 769 are imported cases.
Of the 728,590 people that have been traced as close contacts with the infected, 8,362 are still under medical observation, it added.
Central China's Hubei province reported no further confirmed or suspected cases on Thursday.
Currently, all 47 patients still hospitalized in the province are in its capital, Wuhan, and only one of them needed intensive care, according to the commission.
The Hong Kong and Macao special administrative regions and Taiwan province have reported a total of 1,507 confirmed cases, including four deaths in Hong Kong and six deaths in Taiwan, the commission noted.
Meanwhile, 979 recovered patients in these regions have been discharged from hospitals.