Anti-foreign sanctions law necessary to fight hegemonism, power politics: official
China's passing of the law against foreign sanctions is an urgent necessity in order to counter the hegemonism and power politics of some Western countries, an official with China's top legislature said Thursday.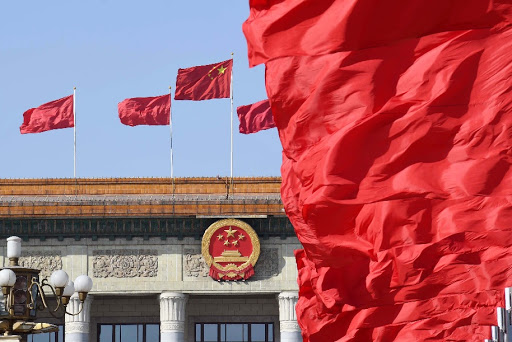 It is also an urgent necessity to safeguard China's national sovereignty, security and development interests, as well as to coordinate both the domestic and overseas-related rule-of-law, an official of the Legislative Affairs Commission of the Standing Committee of the National People's Congress (NPC) told Xinhua.
The legislation was adopted at the closing meeting of a session of the Standing Committee of the NPC on Thursday.
In recent years, some Western countries and organizations have smeared China's domestic and foreign policies, and imposed so-called sanctions upon related state organs, organizations and public servants by using pretexts including Xinjiang, Tibet and Hong Kong-related issues.
The purpose of formulating the law is to counter, fight and oppose unilateral sanctions on China imposed by foreign countries, safeguard its national sovereignty, security and development interests as well as to protect the legitimate rights and interests of Chinese citizens and organizations, the official said.
The formulation of the law is in line with international law and the basic norms governing international relations, said Huo Zhengxin, a professor with China University of Political Science and Law, noting that it also suits international practices.
It is also in line with the spirit of the UN resolutions, said Li Qingming, a research fellow with the Chinese Academy of Social Sciences.
The law only takes aim at those entities and individuals who grossly interfere in China's internal affairs and spread rumors about and smear, contain and suppress China, Li said.
The law specifies three types of counter measures, which include:
-- Refusing to issue visas, banning entry into China, invalidating visas, and deportation;
-- Sealing up, seizing and freezing movable, immovable and other types of property in China;
-- Prohibiting from conducting related transactions with domestic organizations or individuals;
It also includes "other necessary measures."
However, the law will not affect China's opening-up, the official said.
China's determination and will to deepen reform, expand opening-up and safeguard its national sovereignty, security and development interests stand firm, the official added.