Podcast: Story in the Story (10/31/2018 Wed.)
People's Daily app
1540918134000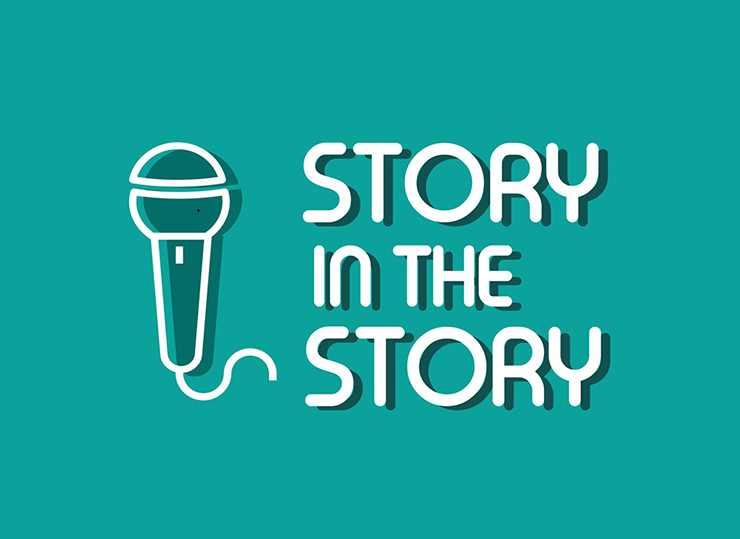 From the People's Daily app.

This is Story in the Story.
China is the worldwide drone industry leader.

DJI, a company based in Shenzhen, manufactures Unmanned Aerial Vehicles UAVs, otherwise known as "drones," and holds a 70 percent market share, globally.
According to China's National Bureau of Statistics, the country produced 2.9 million civilian drones in 2017, up 67 percent year-on-year.
Data from the Shenzhen Drone Industry Association shows that China has more than 1,200 companies engaged in UAV development, production, and components.
Last year, Shenzhen's drone industry was valued at $4.6 billion dollars.
"China's civilian drone industry is developing very quickly. Some Chinese drone companies have become the vane of the global market," said Yang Jincai, chairman of the Shenzhen Drone Industry Association.
UAVs are used in areas such as film and photography, geographical mapping, agriculture, environmental protection, firefighting, security, and emergency rescue.
"I feel that Chinese drones are beginning to top the world's list in terms of production and design," said Peng Bin, a CEO of a drone company based in China.
In today's Story in the Story we will look at China's drone industry and how it is influencing global society in sectors ranging from the common workplace to industrial needs and within the field of competitive e-sports.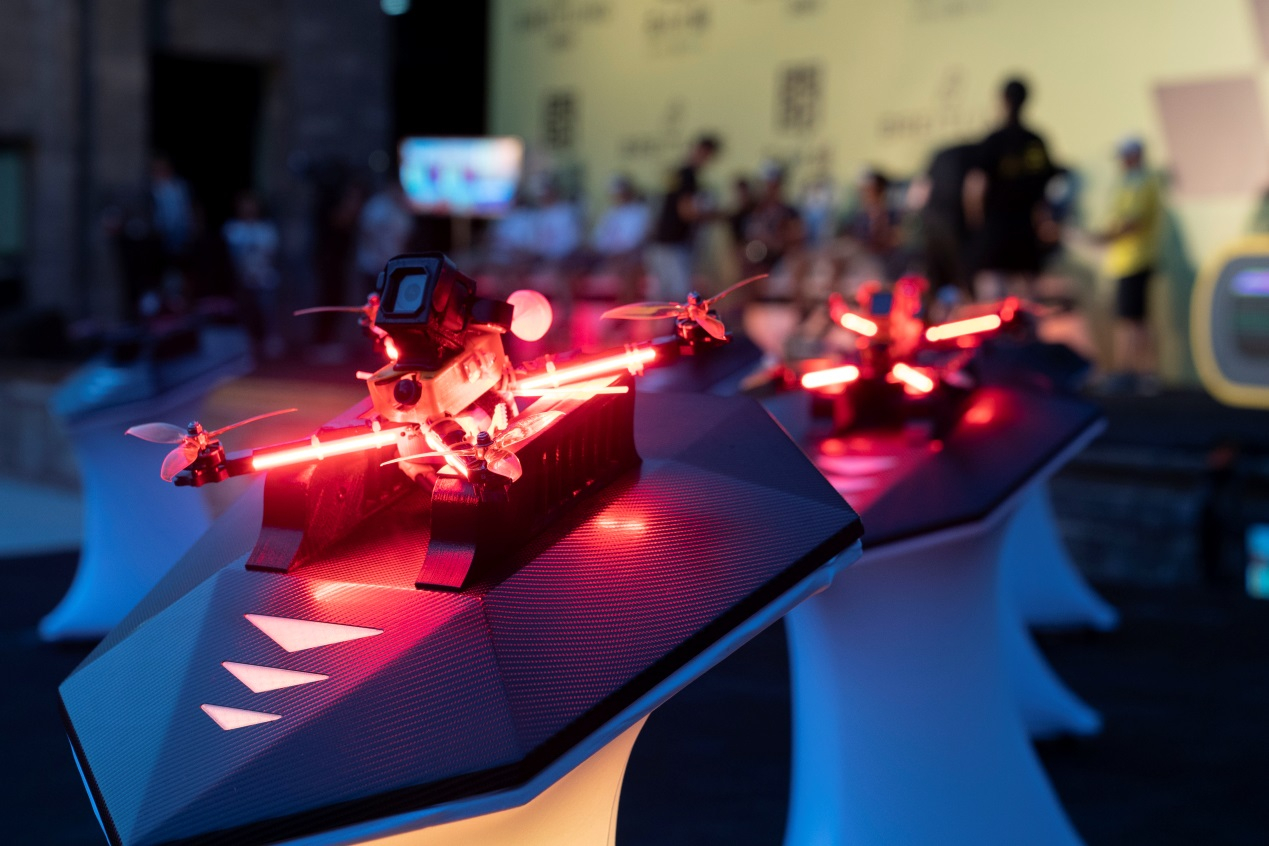 A racing drone ready to take off. (Photo: CGTN)
For the first time ever, China hosted the world-famous a Drone Champions League event in August. Top international UAV pilots raced their drones over the Simatai section of the Great Wall in Northern Beijing.

Drone racing is one of the three 'smart technology' sports, alongside e-sports and robot fighting. With top speeds of 140 kilometers per hour, drones used in the race can go from zero to 100 kilometers per hour in 1.6 seconds.
The Drone Champions League is the drone racing pioneer. Since its 2016 launch in Europe, DCL has organized races at iconic international landmarks.
"As the Drone Champions League races only take place at exceptional locations, the natural choice for the Chinese venue landed on the Great Wall of China," said Herbert Weirather, CEO of DCL.
It was DCL's first race in Asia, and a chance for the drones to "meet" the more-than-2,000-year-old Great Wall – a fascinating clash between the ancient and the modern, Weirather explained.
Drone race tracks are three-dimensional. With a maximum speed of over 140 kilometers per hour, drone crashes typically happen in every race, even in the hands of the racing masters.
As one American drone pilot explained, "If you were to race a motorcycle, you can rely on your whole body to control it. But in a drone race? You've only got your thumbs."
In August, Chongqing hosted the International Drone Racing Grand Prize where Zhou Jiyong, from Hong Kong, won the top prize.
As one of the most important activities during the 2018 Smart China Expo, the event attracted top-class contestants from six countries and regions including Germany, Singapore, and Austria.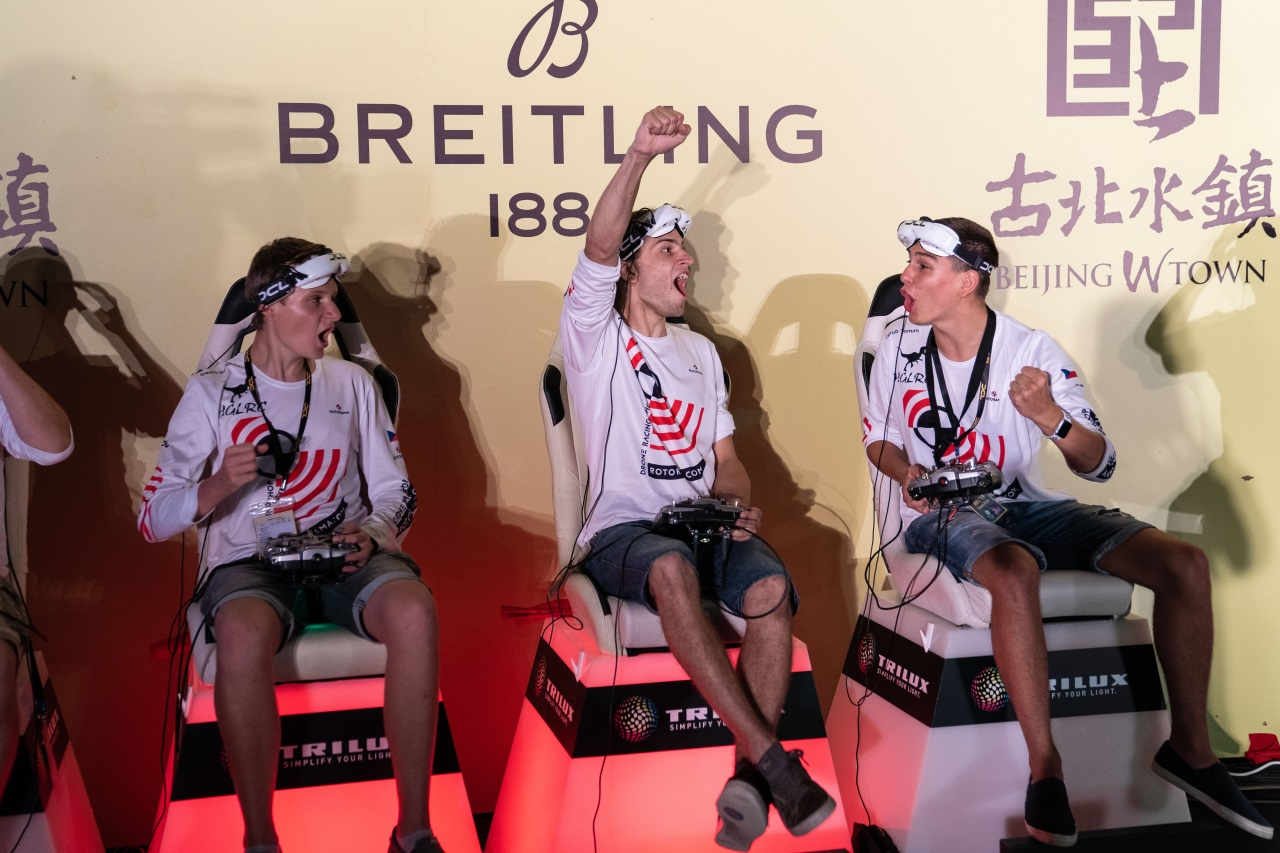 Team Rotorama winning the race. (Photo: CGTN)
Lin Ge, chief judge with the grand prix, said that unlike the common camera drones that focus on stability and safety, racing drones usually are smaller and lighter and focus on speed and flexibility, with a maximum speed of 140 to 160 kilometers per hour.

The drones rip across sky above nets that protect spectators below, with each race lasting roughly three minutes.

Lin said the pilots wear goggles that receive a video feed from a camera built into the drone while operating a console with twin joysticks to control flight direction, angle, pitch, and speed.

"This is a tough game. It's my honor to compete with all these top-class contestants," Zhou said.

Lin believes that as an international event, the race will expand in popularity among younger Chinese and boost the development of the Unmanned Aerial Vehicle sports industry in China.

(Produced by Nancy Yan Xu, Raymond Mendoza and Lance Crayon. Music by: bensound.com. Text from China Daily, CGTN, and Xinhua.)