China's defense budget to continue to rise in 2021, buttressed by economic upturn, strong fiscal foundation: experts
Global Times
1614516982000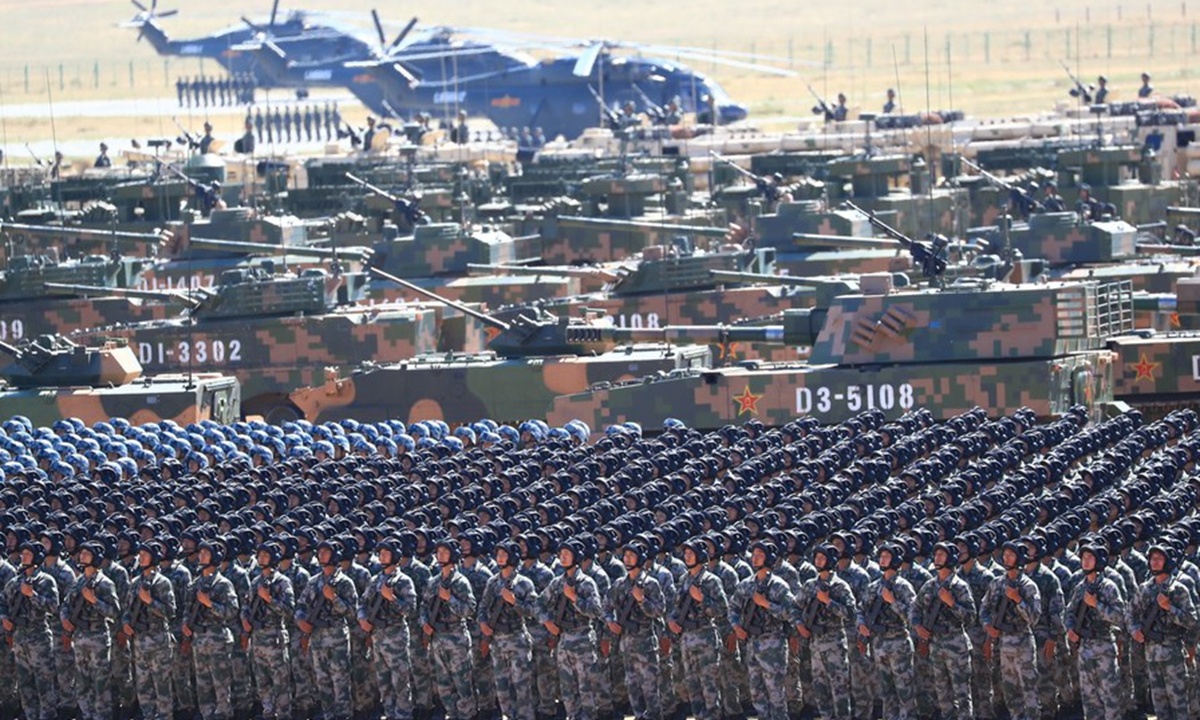 Despite the impact of COVID-19 over the past year, many Chinese military analysts and observers believe that the country's defense budget for 2021 will continue to increase, likely at a higher growth rate than 2020, and they name China's positive economic growth, the tough military threats China is facing and China's own rightful needs to develop national defense capacity as the main reasons.
Economists and fiscal experts expect the world's second-largest economy to taper spending at large in 2021 on a tightening budget though, after a record 3.6 percent budget deficit target for coronavirus-inflicted 2020.
With the Chinese economy, having taken the global lead in emerging from the fallout of COVID-19, on track for a robust rebound this year, the normalization of government deficit budgeting is in due course, the experts believe, citing much smaller burdens from the pandemic on government resources.
The normalization course is less likely to be a concern for China's defense expenditure, which has come at a percentage of GDP lower than that of global military powers, especially factoring in the country's ever-increasing economic size, they agree.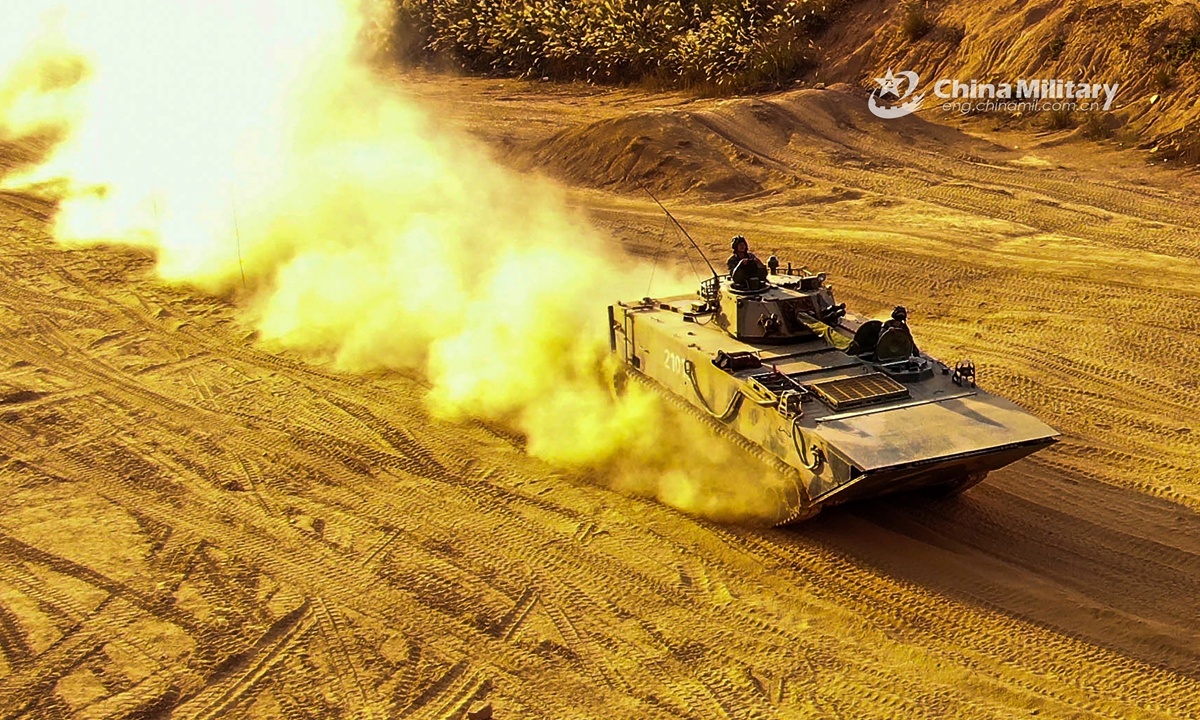 Faster-paced defense spending vs pruning budget deficit target
Multiple military experts reached by the Global Times a week prior to the expected release of the figure predicted a growth rate of around 7 percent.
In May last year, at a time when many from the outside world were uncertain about China's financial situation after a huge blow dealt by COVID-19, the country still set its defense budget growth target at 6.6 percent, only slightly less than 2019's 7.5 percent, resulting in a draft budget of 1.268 trillion yuan ($196.44 billion), a figure beyond many people's predictions.
This year, China's economy is recovering and will provide stronger momentum for steady growth of the defense budget, analysts said.
China is the only major country that maintained positive economic growth in 2020, and 2021 will be even better, so it will likely enjoy a small increase in its defense budget, Li Jie, a Beijing-based military expert, told the Global Times on Friday.
A growth rate of around 7 percent is likely, Li predicted.
Echoing Li, Song Zhongping, a Chinese military expert and TV commentator, also forecasted a slightly faster growth rate at about 7 percent, and at least not much slower than last year.
The upward trend is set to coincide with a downward spiral in government deficit budgeting, however.
The country set a budget deficit target of at least 3.6 percent of GDP for 2020 when the economy was hammered by the coronavirus. To revive the economy from this assault, the country announced plans in May 2020 to issue 1 trillion yuan of anti-virus special treasure bonds dedicated to funding the economy's recovery from the effects of COVID-19.
The record budget deficit target for 2020 was an emergency arrangement in response to the pandemic, which has run its course, and it's time for the government to revise its budget deficit in accordance with normal economic needs, Lian Ping, head of Zhixin Investment Research Institute, told the Global Times on Friday.
Throughout 2020, public fiscal revenues were down 3.9 percent year-on-year to 18.29 trillion yuan. As a consequence of the economy's strong rebound, public fiscal revenues still achieved 101.46 percent of the full-year budget for 2020, 2.5 percentage points higher than the previous year, as per statistics from Zhixin Investment Research Institute. The country's actual general budget deficit ratio stood at 6.17 percent for the past year.
With the economy resuming its normal growth momentum in 2021, the fiscal policy is expected to be more efficient, according to the institute.
With China's GDP growth on a path to a strong rebound, it's estimated that the government will focus more on preventing financial risks and curbing macroeconomic leverage. Accordingly, the country's total debt as a percentage of GDP is likely to fall about 2 percentage points in 2021 after jumping 25 percentage points last year, according to Wang Tao, chief China economist at UBS.
With much of the tax and fee cut policies expiring at the end of 2020, the fiscal deficit-to-GDP ratio is forecast to fall to 3 percent or even lower this year, according to the economist.
It could be the case that the country will announce a budget deficit target of 2.5-3 percent for this year, as the government budget would go back to pre-virus levels, Ye Qing, a professor of Zhongnan University of Economics and Law in Wuhan, told the Global Times on Friday.
While anti-virus spending was top of the agenda last year, this year's budget deficit is expected to focus more on rural vitalization, he projected.
The National Administration of Rural Revitalization was officially launched on Thursday, as an upgrade of the State Council Leading Group Office of Poverty Alleviation and Development, in a reshuffle that marks a starting point of fulfilling rural revitalization.
Healthcare and medical expenses, among other categories of fiscal spending to support people's livelihoods, are also forecast to remain prioritized this year, the experts estimated.
That doesn't mean the country will revise down its defense spending, Ye noted, citing continued commitments to aircraft carriers, among wide-ranging spending to shore up China's military strength.
That the country's military spending remains not on par with global military powers, especially considering China's ever-expanding economy, is considered to have made the case for the country to up the ante in defense-related expenditures.
China's defense spending had risen by an average compound growth rate of 9.1 percent between 2010 and 2019, but as compared with its entire economic size that continues upward, the country's defense burdens remain comparatively low. The country's defense budget accounted for 1.22 percent of GDP in 2019, lower than that of Russia, the US and India, AVIC Securities analysts led by Zhang Chao wrote in a research report in June 2020.
China has kept its defense budget at around 1.3 percent of its GDP for recent years, which is far below the average global level of 2.6 percent. This means China's defense budget is relatively low, and a little bit higher defense expenditure/GDP ratio could better reflect China's need in economic development, Song told the Global Times on Friday.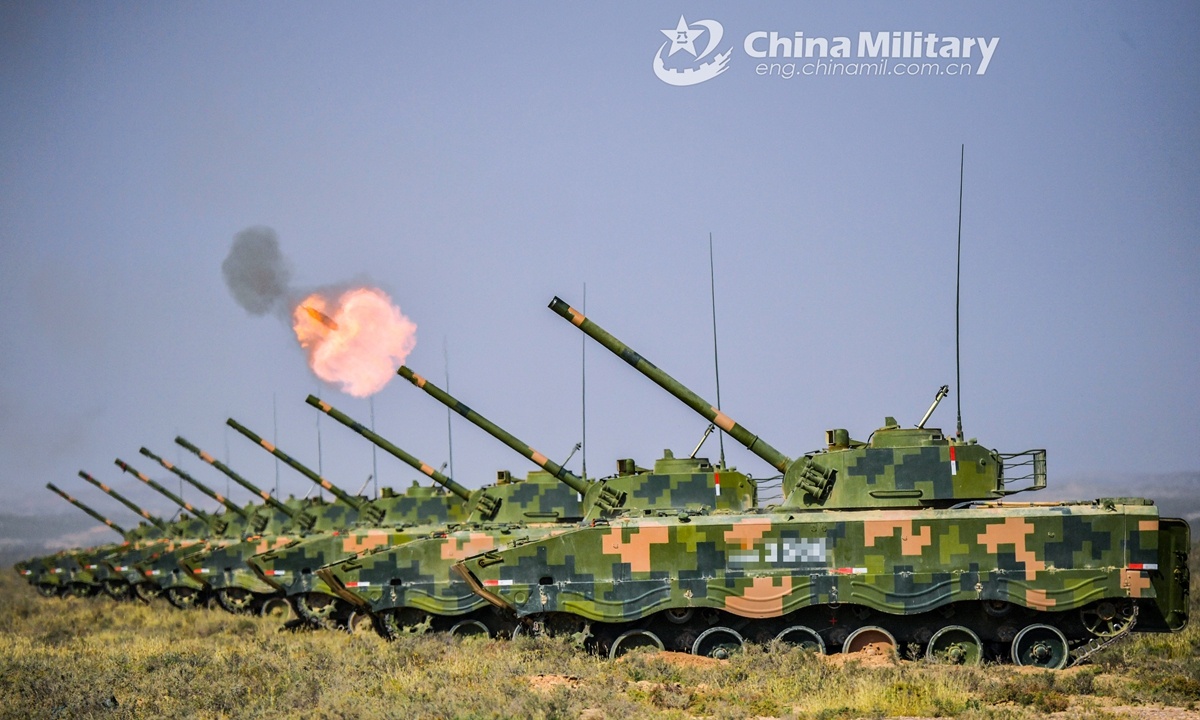 More military funding
Song said that China faced high military tensions over the past year, and China is also modernizing its military, which all need funds.
In the past year, China was challenged by repeated military provocations from the US, which sent many warships and warplanes for close-in reconnaissance on China's coastal regions and military exercises. Some trespassed into China's territorial waters in the South China Sea, and some entered the Taiwan Straits in apparent support for Taiwan secessionists The island of Taiwan was for many times sold with the US' advanced weapons including those of attack in nature, with the US sending high officials to the island. In the southwest, India again provocatively triggered a months-long military standoff with China including a fatal brawl that saw casualties on both sides.
China continues to face external threats, and the possibility remains that some hot spots could turn into conflict, so it requires the People's Liberation Army (PLA) to enhance its might and comprehensive combat capability, which requires investments, Song said.
Li said that US President Joe Biden will likely use the Obama administration's strategy in the region for reference and continue to pressure China from the sea, rallying allies. "The South China Sea, the Taiwan Straits and the Diaoyu Islands will all remain as maritime security flashpoints."
This would require the commissioning of more new weapons and equipment, which all need funding, both experts said.
Peng Huagang, spokesperson for China's State-owned Assets Supervision and Administration Commission (SASAC), said at a press conference on Tuesday that for the next step, SASAC will expand investment in national defense and the arms industry, the Xinhua News Agency reported.
This also confirms that more funding will go to the arms and defense sector, analysts said.
Weapons and equipment are not the only aspects that cost money, as China's increased military expenditure also goes to the welfare of military personnel, daily training, military operations and military reform, according to China's national defense white paper released in July 2019.
The overall higher living standard means pay rises to officers and soldiers, and more and more combat-oriented exercises that ensure the troops' combat readiness, despite being in peacetime, are also costly, a retired PLA officer who asked to remain anonymous told the Global Times on Friday.
Particularly in the past year, the PLA conducted many non-war military operations, such as fighting China's domestic COVID-19 situation and then contributing to the fight against the pandemic around the world, which must have been costly but in return safeguarded the people's lives and the fruits and potential of economic development, the veteran said, also expecting a defense budget increase.
China must have a strong national defense to correspondently safeguard its economic development, Song said.
The communiqué of the fifth plenary session of the 19th Central Committee of the Communist Party of China, held in Beijing in October 2020, made "making significant strides in the modernization of national defense and armed forces in the next five years" one of the main goals for the development of the economy and society in the 14th Five-Year Plan, and stressed that the development of the economy should go side-by-side with the strengthening of the military.
By the 100th anniversary of the founding of the PLA in 2027, the centennial goal of military development should be achieved; by 2035, the country should achieve modernization of the national defense and armed forces, it was announced at the plenary session.
To follow this roadmap, China would also need to steadily increase its defense budget in accordance with its economic development, another Chinese military expert told the Global Times on Friday on the condition of anonymity, agreeing with a single-digit growth as China's defense budget always stays moderate and restrained.