China to phase out diesel vehicles in areas with most air pollution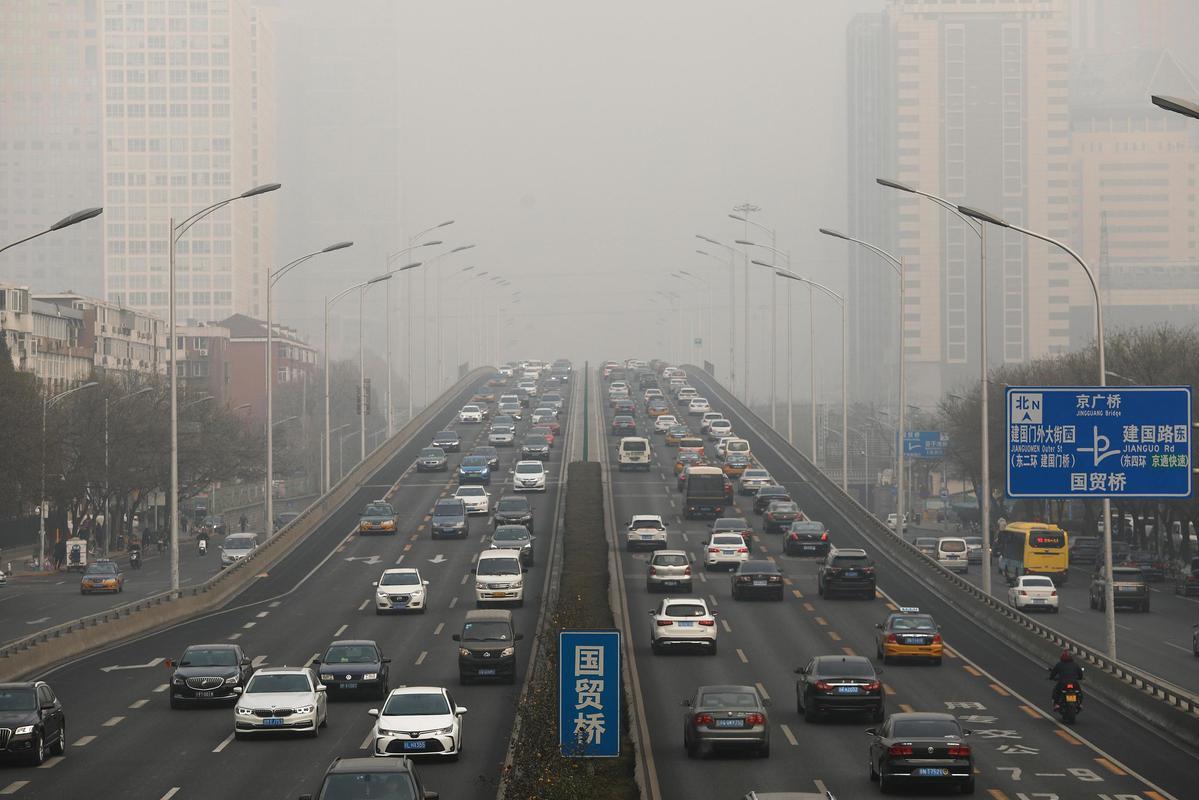 Lines of cars are pictured on Guomao Bridge in Beijing, Dec 8, 2019. (Photo: VCG)
The country's top environmental watchdog vowed to phase out 1 million highly polluting diesel-powered vehicles this year in the Beijing-Tianjin-Hebei province cluster and Fenhe-Weihe Plain area, the two regions in the country with the most air pollution.
Though only comprising 1.2 percent of the total automobiles in the two areas, these vehicles currently contribute over 30 percent of the total nitric oxide pollutants and over 50 percent of particulate matter from automobiles in the areas' seven municipalities and provinces, said Wu Xianfeng, deputy head of air quality management at the Ministry of Ecology and Environment.
The Fenhe-Weihe Plain area mainly covers Shanxi and Shaanxi provinces.
"The environmental effects they exert are marked," he noted.
As the novel coronavirus outbreak loosens its grip on China, the ministry's monitoring shows that the emissions from vehicles have resumed to normal levels despite a previous plummet.
In the middle and first half of February, the traffic flow in the country dropped significantly because of the Spring Festival holiday and the epidemic. The Beijing-Tianjin-Hebei province cluster, for example, saw road freight transportation go down by 77 percent and passenger transportation decline by 39 percent. That resulted in about 50 percent of a reduction in pollutant emissions from vehicles in the cluster, he said.
To further ratchet up air pollution control, the ministry, in cooperation with other ministries, will also make efforts to shift more of the freight transportation from road vehicles to railways, while intensifying gasoline management to ensure quality, he said.
More efforts will also be made to promote new energy vehicles, especially in public transportation and logistics, he added.