Wang Yi: China, ASEAN are sincere friends with mutual trust, reliance
Xinhua, CGTN
1623366696000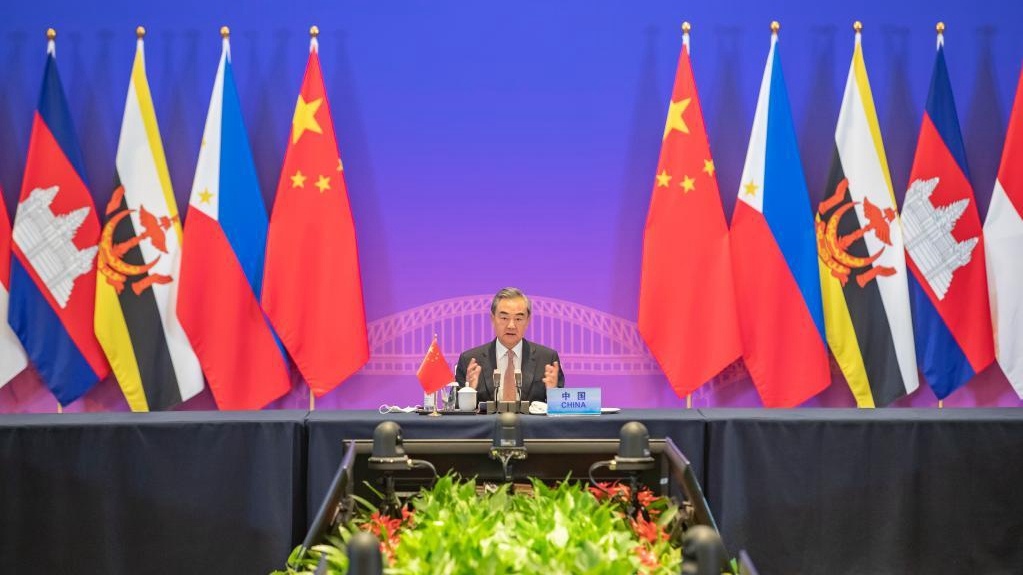 The foreign ministers of China and the Association of Southeast Asian Nations (ASEAN) have agreed that the two sides have become sincere friends and strategic partners with mutual trust and mutual reliance, Chinese State Councilor and Foreign Minister Wang Yi said.
Wang made the remarks in a media interview after attending the Special ASEAN-China Foreign Ministers' Meeting in Celebration of the 30th Anniversary of Dialogue Relations and the 6th Lancang-Mekong Cooperation Foreign Ministers' Meeting in Chongqing in southwest China on Monday and Tuesday.
This year marks the 30th anniversary of the establishment of dialogue relations between China and ASEAN. Trade volume between the two sides jumped from less than $8 billion to $684.6 billion, an increase of more than 800 percent, Wang said.
Meanwhile, personnel exchanges exceeded 65 million in 2019, and there are nearly 4,500 flights between China and Southeast Asia every week. The two sides have also exchanged more than 200,000 students and formed more than 200 pairs of sister cities, according to Wang.
He said the foreign ministers reaffirmed that China and ASEAN share common interests and values and remain committed to promoting regional cooperation in East Asia.
As the international and regional situation undergoes complicated changes, China will firmly support ASEAN's central role in regional cooperation, he said.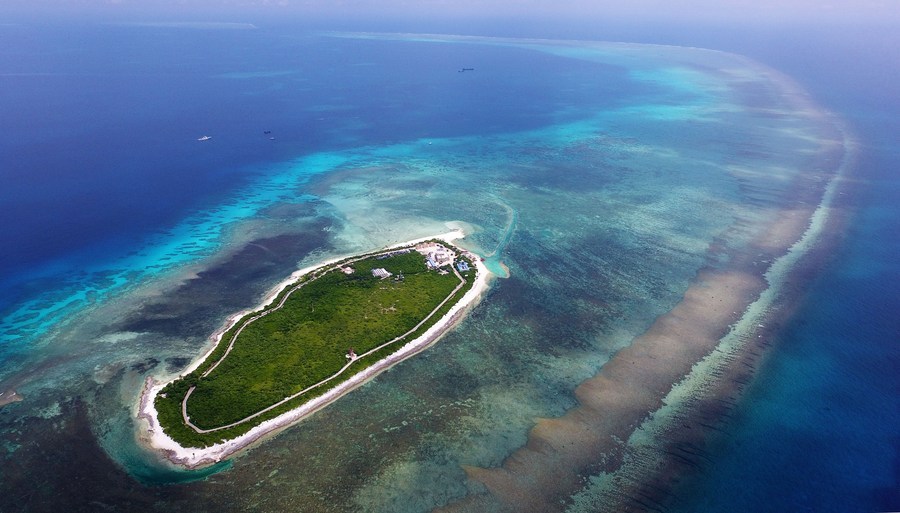 Unilateral moves to be avoided in South China Sea
Wang also stressed that the South China Sea is the shared home of China and ASEAN, adding that it is in the interest of both sides to safeguard peace and stability in the South China Sea.
All countries concerned in the South China Sea issue agreed that efforts should be made to place their differences at appropriate positions, maintain dialogue and consultation, exercise self-restraint and avoid additional unilateral moves, he said.
Wang said all parties at the meeting reaffirmed their commitment to fully and effectively implementing the Declaration on the Conduct of Parties in the South China Sea (DOC), steering clear of disturbances and deepening cooperation and enhancing mutual trust.
All parties have also pledged to overcome difficulties incurred by the COVID-19 pandemic and accelerate the formulation of the Code of Conduct in the South China Sea (COC) based on the DOC, Wang said.
He also mentioned the 19th Senior Officials' Meeting on the Implementation of the DOC held on its sidelines, where all parties have agreed to resume the second reading of the Single Draft COC Negotiating Text and accelerate the negotiations in a flexible and pragmatic manner.
Wang said compared with the DOC, the coming COC will be more substantive, effective and operable.