100K crayfishes on way to Russia from China to satisfy football fans' cravings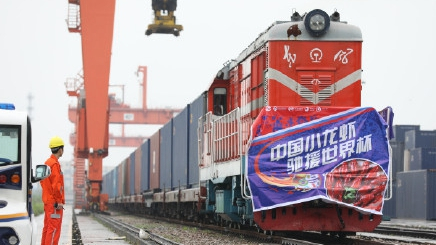 (Photo: CGTN)
A shipment of 100,000 whole pieces of crayfish is on its way from China to Russia, as the world's largest nation prepares to welcome scores of football fans looking for some serious ball action at the 2018 World Cup.
China's appetite for the freshwater crustacean has been insatiable, with crayfish being the most popular dish in the country last year, according to a report by the China Cuisine Association (CCA). But the world, as well, seems to be salivating over the small lobsters – and China is ready to satisfy their cravings.
The world's largest crayfish producer exports great amounts of the lobster to Europe and the US as pre-cooked food products. And the recipe for success has been adapting to a global palate.
"The crayfishes have already been processed and cooked in China. Customers can heat them for five minutes and eat them," said Cai Xin, general manager of China National Agricultural Development Group Co. Ltd (CNADG), the company behind the shipment to Russia.
The company has introduced new seasonings to appeal to the international market, rolling out cream and cheese flavors, among others.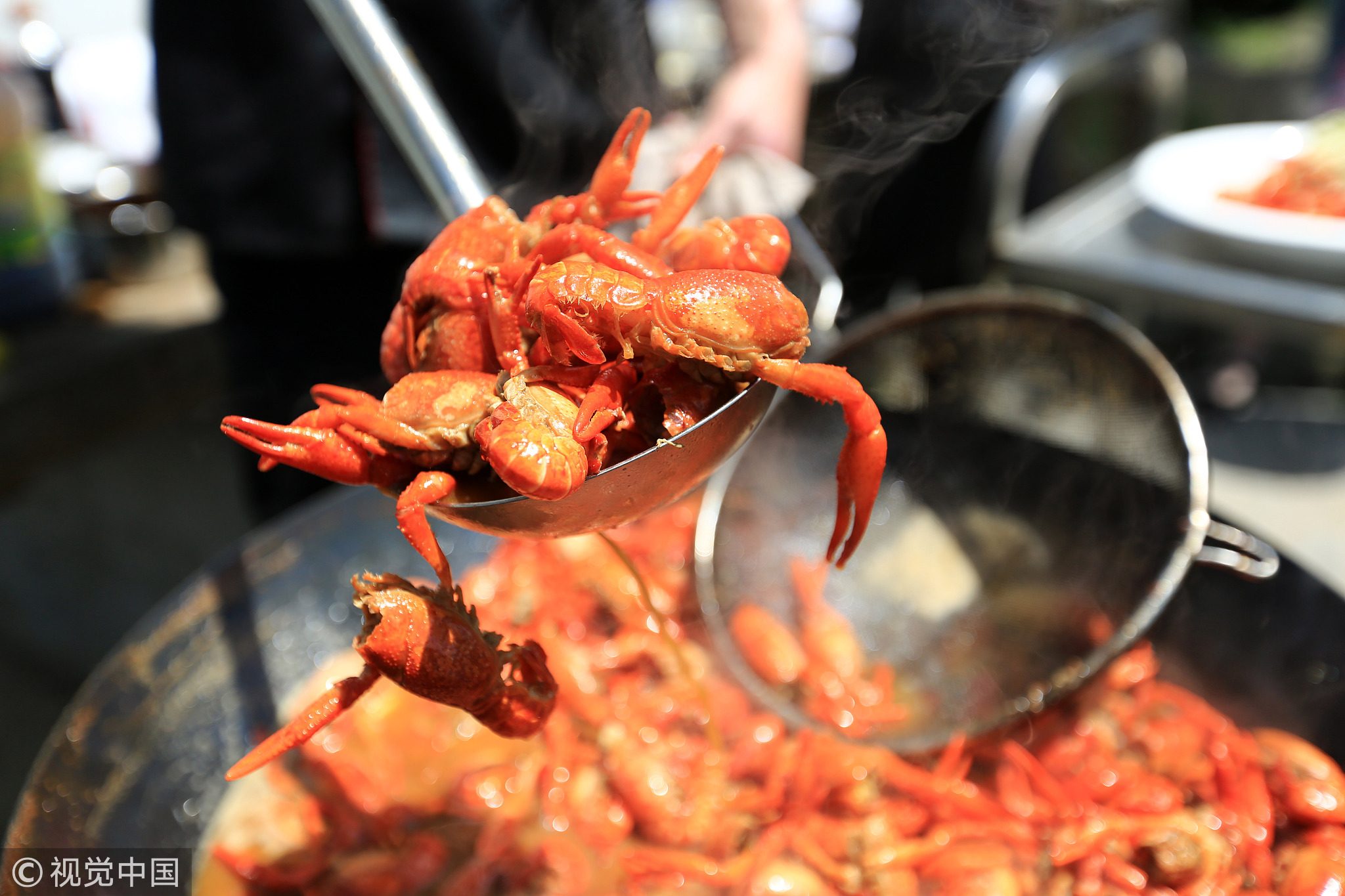 Crayfish was the most popular dish in China last year. (Photo: VCG)
To ensure the safety of the delivery, its freshness and the taste, the containers carrying the crayfish can keep temperatures as low as minus 25°C.
Chinese people are crazy for crayfish. Sales revenue of the red crustaceans last year exceeded 3.9 trillion yuan (607 billion US dollars) in 2017, according to the CCA.
Late night snacks are quite common in China, and crayfish fits the bill – it's easy to make, goes well with beer and can be served at any roadside eatery.
Introduced in China around 1930, the crustaceans are mainly found in ponds and lakes in the eastern part of the country. Since they are much cheaper than shrimps and lobsters but equally chewy and tasty, people gradually began to cook them in spicy broth as a main dish.
In 2017, Meituan Dianping, China's biggest food delivery platform, reported that the crayfish market was worth more than 14 billion US dollars, accounting for about four percent of the total Chinese food service market.
The crayfish business is expected to see "explosive growth" fueled by a growing number of crayfish fans, according to the Chinese Ministry of Agriculture.