China plans to set up TCM research centers and biosafety labs to study infectious diseases
Global Times
1613970052000
China's National Administration of Traditional Chinese Medicine (TCM) is planning to establish a clinical research center and biosafety laboratories for infectious diseases to enhance the country's capacity to conduct large-scale clinical research of emerging infectious diseases in accordance with international norms.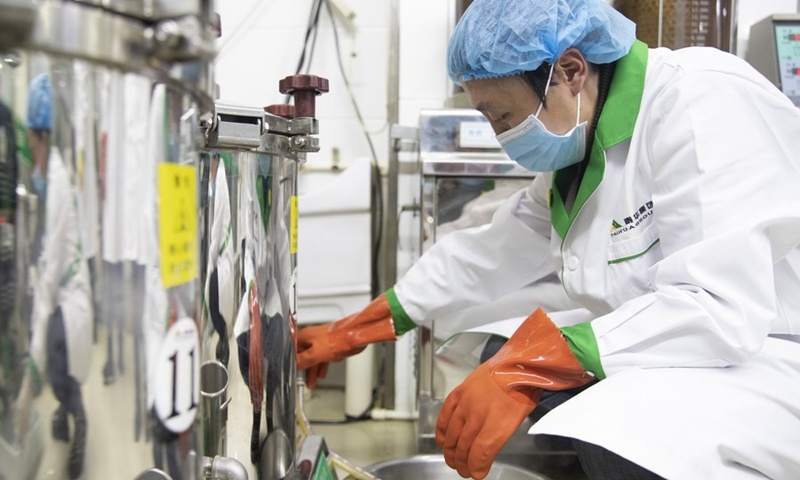 The administration said it will build five to six clinical research bases for infectious diseases integrating TCM and Western medicine, and three to four high-level biosafety laboratories in the TCM industry, reported the Southern Daily on Monday.
The research center will be set up by the China Academy of Chinese Medical Sciences, and the biosafety laboratories will be established in coordination with the National Development and Reform Commission, the Ministry of Science and Technology, the National Health Commission and other departments, it said.
The plan came after the State Council issued a document on policies and measures on accelerating the characteristic development of TCM on February 9. The document requires authorities to improve the mechanism of disease prevention and treatment under joint collaboration between TCM and Western medicine, involve TCM workers in the public health emergency response system, and include TCM treatment measures in the country's emergency response plans.
Zhai Meiqing, a member of the National Committee of the Chinese People's Political Consultative Conference (CPPCC) -- China's top political advisory body, pointed out the importance of increasing investment in the research and development (R&D) of TCM prescriptions after the major role it played in the battle against COVID-19 in the country, according to reports by Southern Daily.
Zhai noted that the clinical efficacy of some new classic TCM prescriptions in treating pneumonia was shown to be high in her grassroots-level investigation during the epidemic outbreak.
"It is necessary to explore the effects of TCM in the treatment of infectious diseases with unknown causes based on TCM theories, with more R&D investment," she noted.