Value of China's BeiDou Navigation Satellite System tops 400b yuan: official
Global Times
1649238958000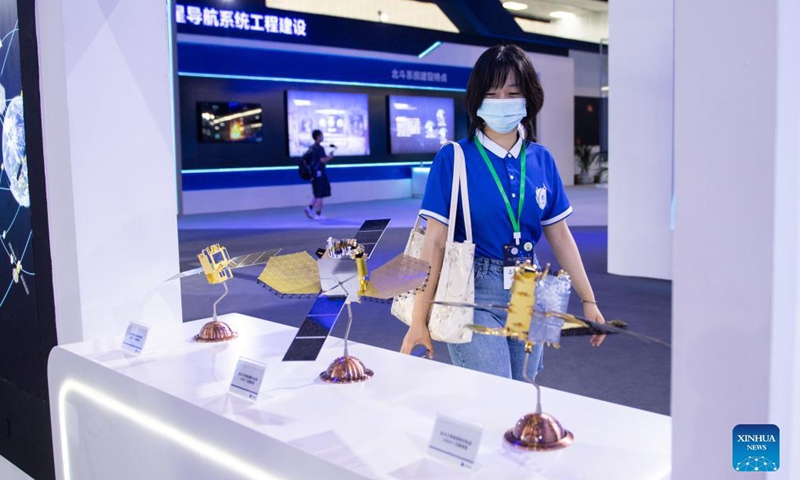 The value of China's homegrown BeiDou Navigation Satellite System (BDS) exceeded 400 billion yuan ($62.8 million) by the end of the 13th Five-Year Plan (2016-20) period, the country's top economic planner the National Development and Reform Commission (NDRC) said.
Citing an NDRC official who is in charge of the matter, media reported on Wednesday that China, in the 14th Five Year Plan (2021-25) period, would seize the opportunity of BDS-3's commissioning and opening service, and focus on the major needs of the country's economic transformation and social development, so as to promote the marketization, industrialization and internationalization of BDS' large-scale applications.
As of the 2021, there are more than 1 billion terminal devices with the BDS positioning service and a total of 324 million smart phones sold in 2021 using the BDS services, accounting for 94.5 percent of the total shipment of domestic smartphones, according to the report.
Going forward, the government wants to modernize BDS' industrial and supply chain, optimize and improve the industrial ecology, and promote the deep integration of BDS applications into the overall development of the national economy, according to the official whose name was unrevealed in the report.
BDS is China's largest space-based system and one of four global navigation networks alongside US' GPS, Russia's GLONASS and the European Union's Galileo. BDS can provide diverse services and powerful functions. Globally, it can provide services enabling positioning, navigation and timing, global message communication, and international search and rescue. In the Asia-Pacific region, its services include regional short message communication, precise point positioning, and satellite-based and ground-based augmentation.
China officially commissioned BDS on July 31 of 2020, opening the latest BDS-3 system to global users. Currently, 45 BDS satellites are in orbit and they have formed a relatively complete service capability as well as a matured industrial system with primary application scale and a fair global market share, according to the official.
The official also stressed on the global service system building for the BDS in the 14th Five Year period, aiming to increase the system's competitiveness. China will support the construction of a public service platform which would include stages of application development and verification.
A global emergency responding service platform based on the short message service - a unique function of the BDS - is expected to be built and provide quality services to global users, the official noted.