300 asymptomatic Wuhan cases 'not infectious', commission says
People's Daily
1591683022000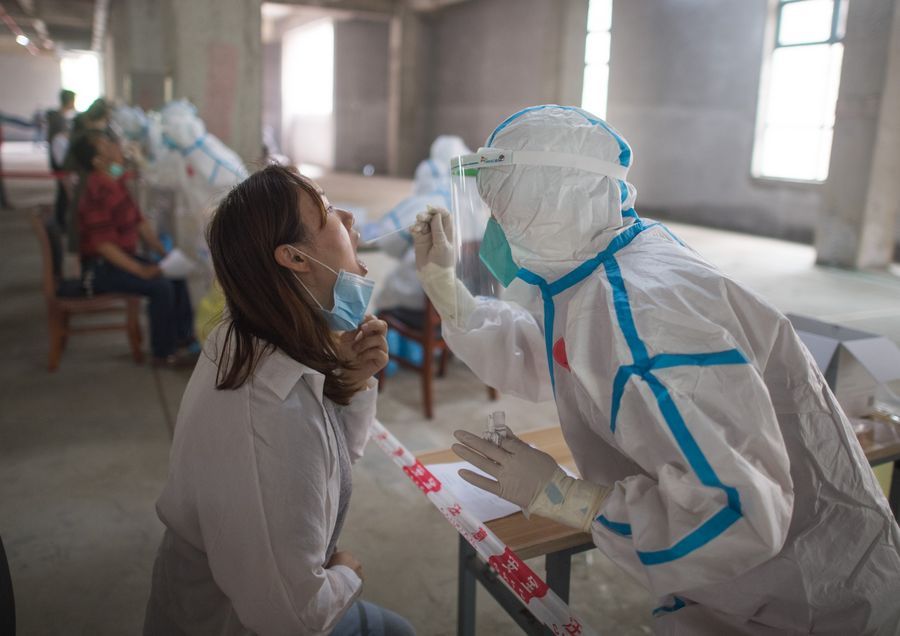 Residents take nucleic acid tests at a testing site in Wuhan, Central China's Hubei province, May 15, 2020. [Photo/Xinhua]
The 300 asymptomatic COVID-19 cases identified in Wuhan, Hubei province in an earlier mass test carry a low amount of virus and are not infectious, the city's health commission said.
Samples collected from throats of carriers, including their sputum, were sent to Wuhan Institute of Virology for virus nurturing, and no live virus was nurtured in any of the samples, the commission said in a statement on Monday.
This indicated an extremely low amount of novel coronavirus in these samples, or shows no active virus that can cause disease exists in the samples, the commission said.
Personal items used by the asymptomatic cases, including toothbrushes, cups, masks and towels, also tested negative for the virus.
In addition, all the 1,174 close contacts of the 300 cases tested negative for the virus, which proves these asymptomatic cases are not infectious.
The 300 cases were identified during a mass test in Wuhan between May 14 and June 1, which covered nearly 10 million residents.