New bullet train sets off in northwest China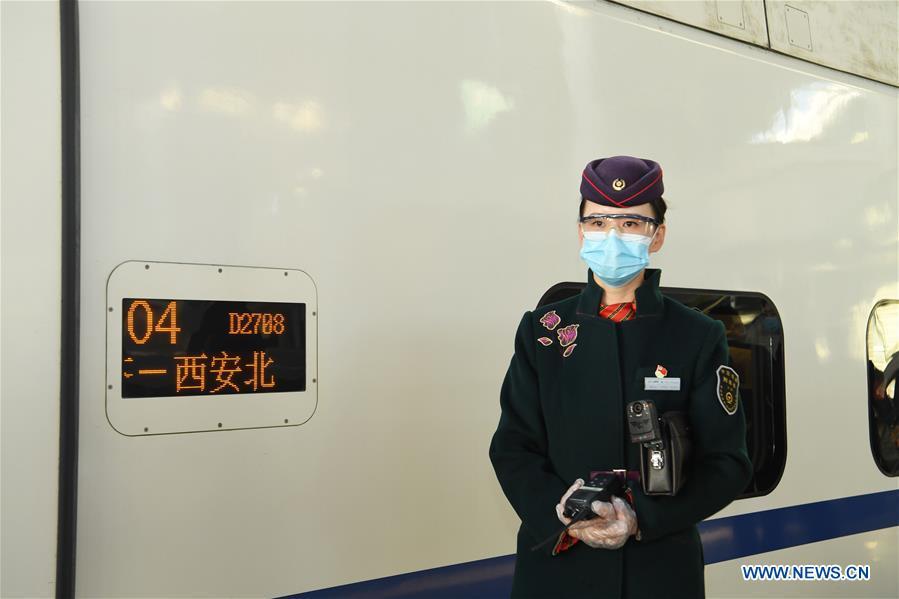 A new bullet train linking Urumqi, capital of northwest China's Xinjiang Uygur Autonomous Region, with Xi'an, capital of Shaanxi Province, set off Sunday morning from Urumqi.
The train, which left Urumqi at 9:58 a.m., will travel 2,354 km with a top speed of 250 km per hour to reach Xi'an, marking inclusion of far-flung Xinjiang in the country's major high-speed railway network. It will arrive in Xi'an at 11:20 p.m.
The journey between the two cities through Gansu and Qinghai provinces, with eight stops, will be shortened to 13 hours and 22 minutes.
Sunday's operation ended the history of no direct bullet train service between the two major northwestern Chinese cities, said Wei Jia with China Railway Xi'an Group Co., Ltd.
The new train service will benefit the tourism sector and boost economic and cultural exchanges along the route, contributing to dynamism in economy and culture, as well as opening-up of northwest China, said Zhang Baotong, head of Shaanxi Province Economic and Cultural Research.