Vegetation cover in Sanjiangyuan National Park increasing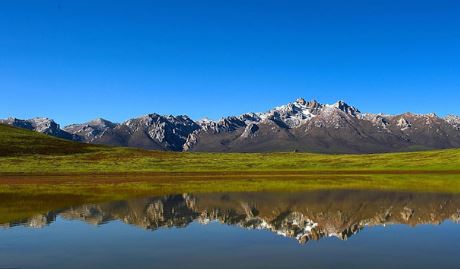 (Photo: VCG)

The latest monitoring data has shown that China's Sanjiangyuan National Park has seen increased vegetation coverage in recent years.
Sanjiangyuan National Park, also known as the Three-River-Source National Park, is home to the headwaters of the Yangtze, Yellow and Lancang rivers.
Climate changing and human activities have caused environmental degradation in the park area since the 1970s.
A recent report released by the park said many types of vegetation in the park have been increasing and the ecological environment has become better since the government injected more than 10 billion yuan ($1.5 billion) into environmental protection and restoration.
The grassland vegetation cover increased by 27 percent in 2018 and the sward height grew 0.8 centimeters higher, compared with 2017.
Vegetation coverage on sandy soil rose by 2 percent, according to the report.
The Sanjiangyuan National Park started trial operation in 2016 and is set to open in 2020