Yiwu: Santa's workshop in the East
Streets all over the world are lit up with colorful lights, buildings decorated with artificial trees and Santa hats are seen everywhere as people celebrate Christmas. Where do the decorations come from? Yiwu, a city in east China's Zhejiang Province, accounts for 60 percent of the world's decorations.
In the first 11 months of this year, Yiwu exported Christmas decorations worth 1.41 billion yuan (214 million US dollars), according to data CGTN received from the Information Office of Yiwu Municipal Government.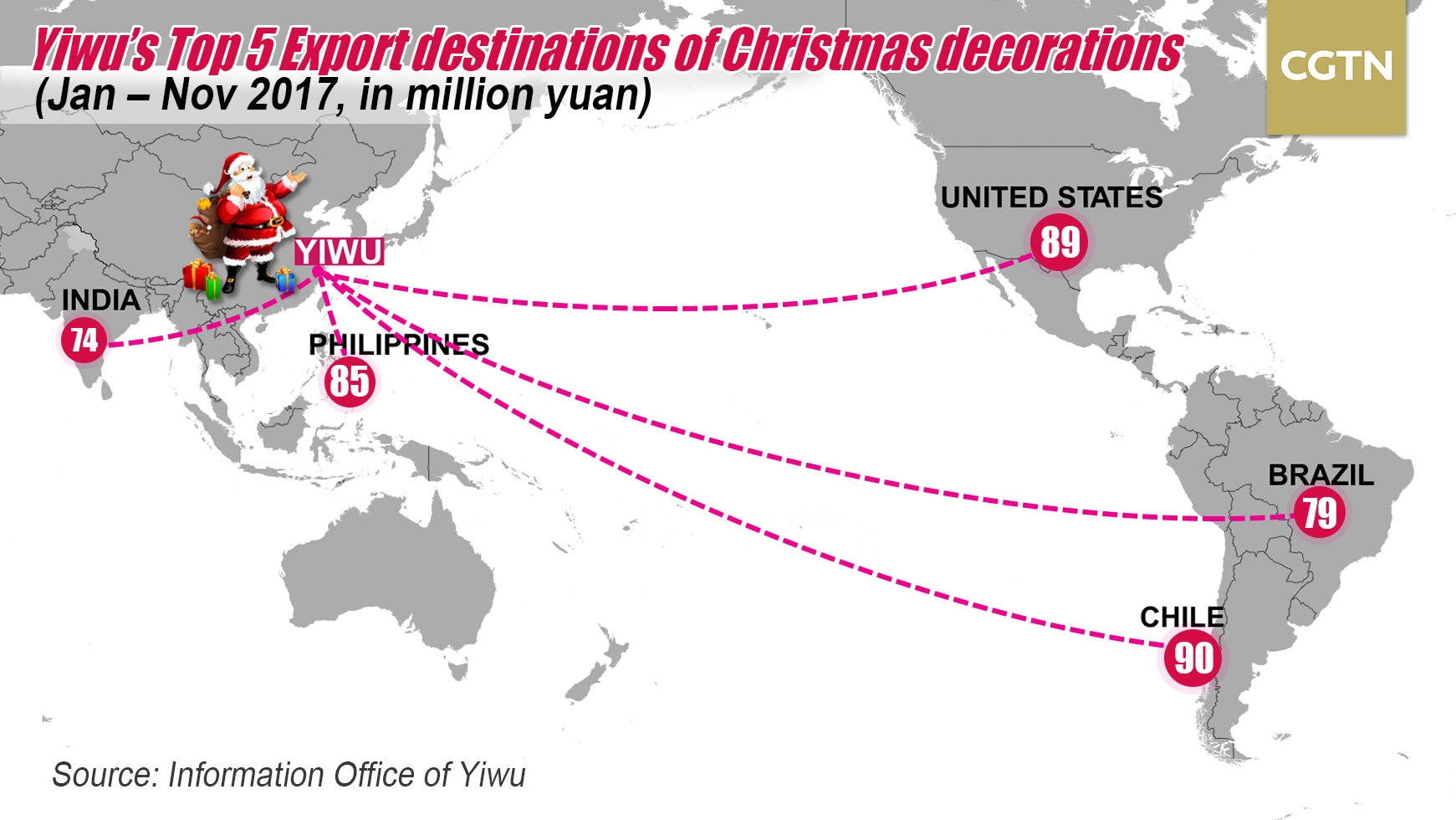 The growing popularity of Christmas in China has also brought an expanding domestic market for decoration makers and traders in Yiwu.
Previously 70 percent of Yiwu's Christmas decorations were exported to foreign countries, but in the last two years, domestic demand equaled export volume, local news portal jhnews.com.cn reported in October.
The complex of Yiwu International Trade Mart, also known as Yiwu commodity market, was declared by the UN as the world's largest small commodity wholesale market. It attracts more than 1.2 million migrant workers to the city and has a total area similar to that Rome occupies.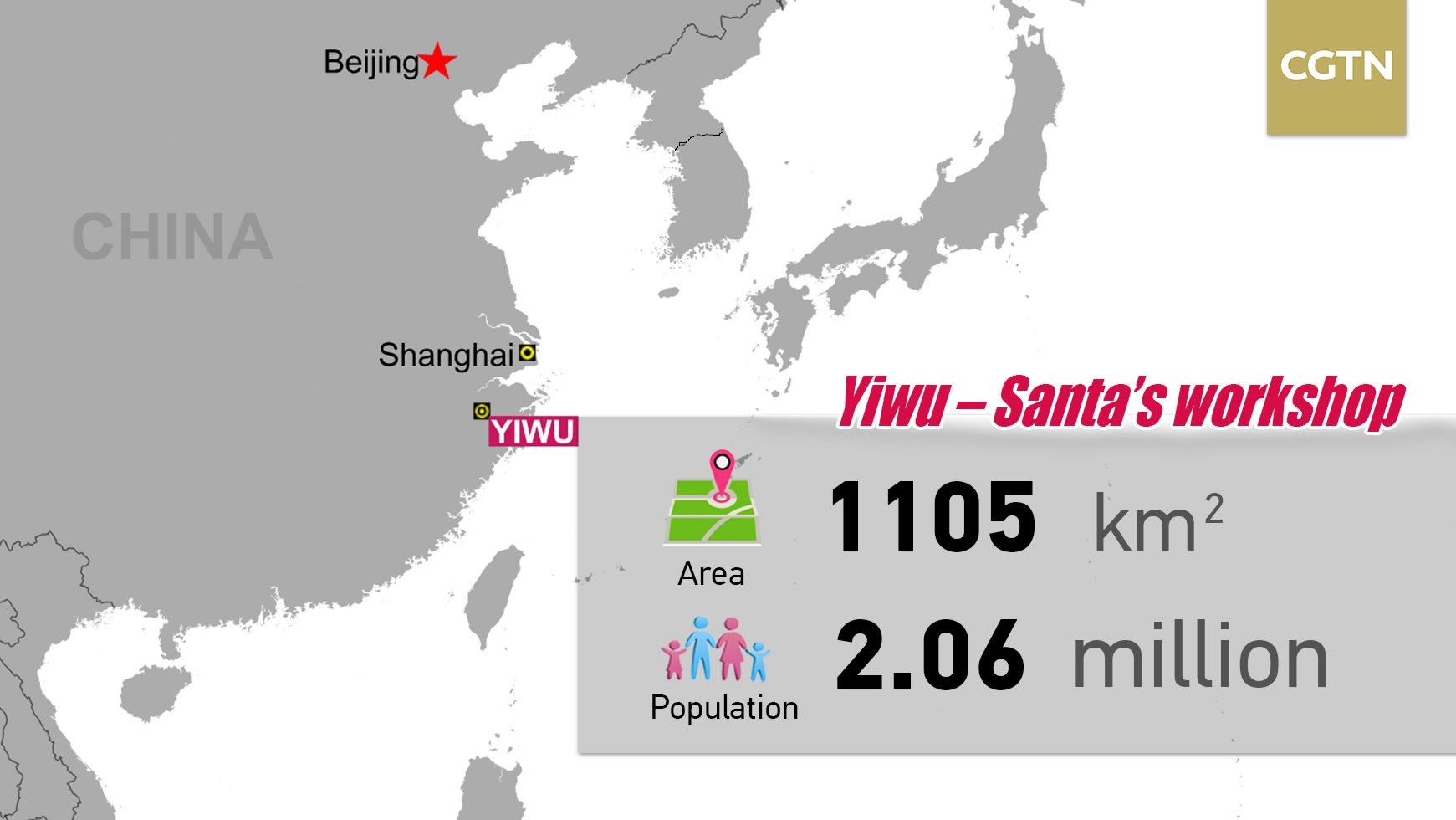 Surrounded by China's business hub Shanghai and e-commerce center Hangzhou, Yiwu is much smaller in terms of area and population. So how did Yiwu put itself on the map?
When working in Zhejiang Province and Shanghai from 2002 to 2007, Chinese President Xi Jinping described Yiwu's success as one that is "created out of nothing" and asked the whole province to learn from Yiwu's development experience.
The history of the city could spell the reason behind the mysterious success – Yiwu has shown a great business acumen long before China's opening-up and development.
Back in the 1950s, when China was still in the period of strict planned economy, Yiwu began exchanging commodity. A "sugar for chicken feather" barter system was set up, according to which peddlers exchanged cheap sugar with chicken feather with local residents and then sold the chicken feather to make small profits.
Later, the "sugar for chicken feather" model expanded to commodity business.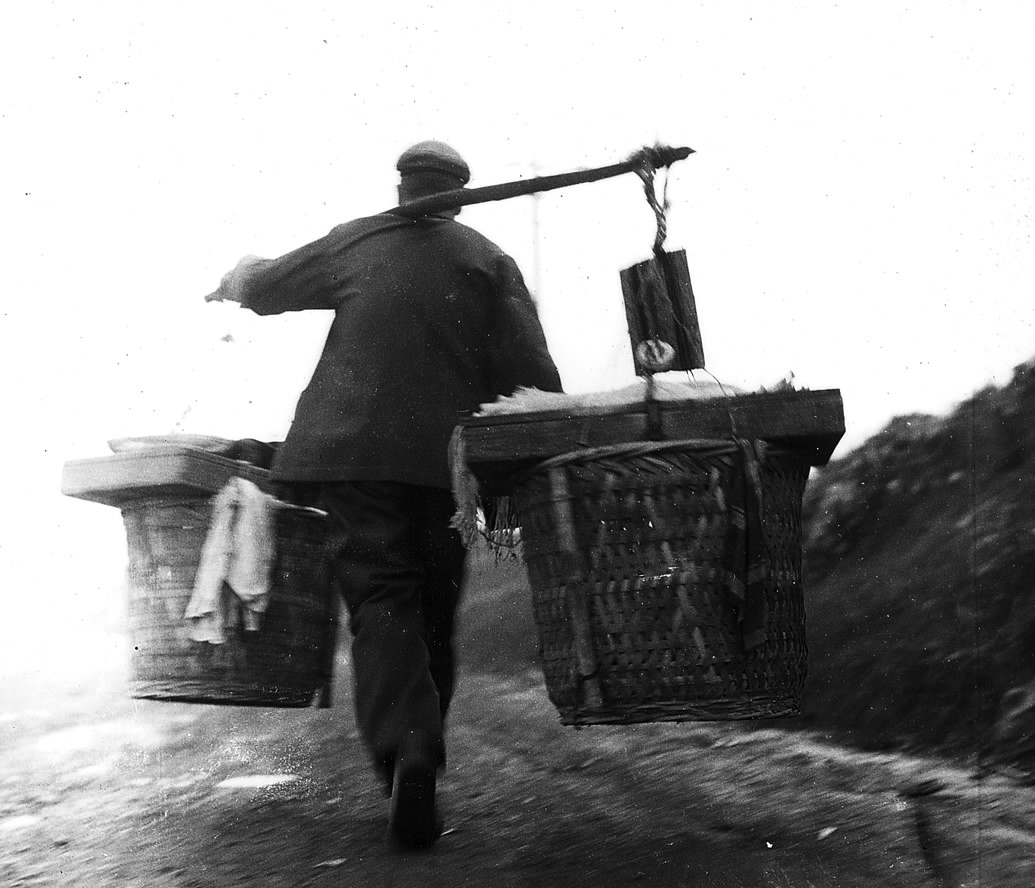 A peddler in Yiwu in 1977 /Photo by Jin Fugen, courtesy of Information Office of Yiwu
In 1982, Yiwu opened its first outdoor commodity market with 700 stands and more than 2,000 goods.
The market made 9.8 million yuan in transaction volume in the first year, while the service industry GDP in the whole of Zhejiang Province that year amounted to 5.1 billion yuan.
Now, the Yiwu commodity market offers almost everything one would expect from a market. As an industry leader, the city also published guidelines to categorize and codify commodities, which are now used as industry standards.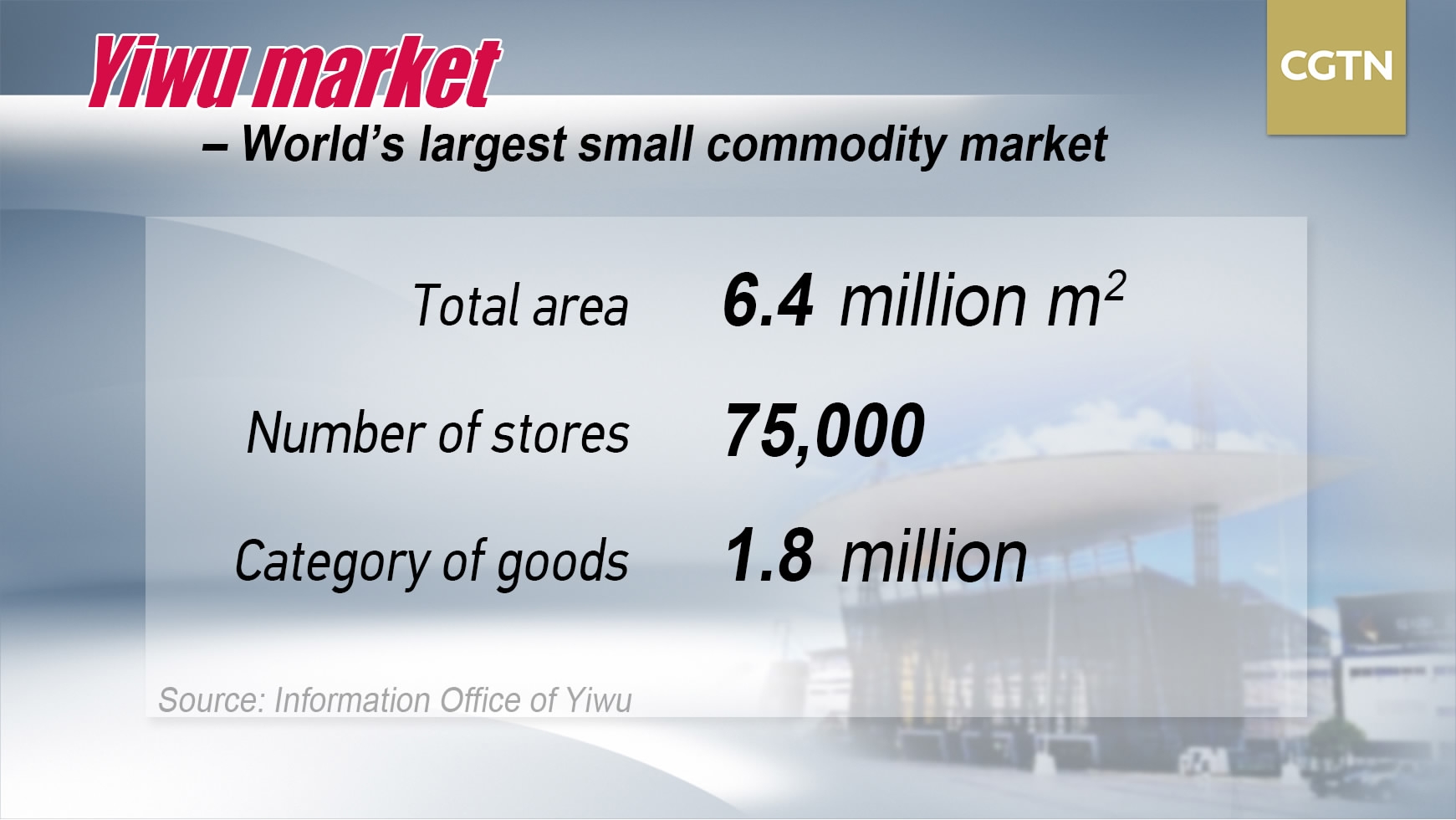 To keep up with globalization, Yiwu has introduced more than 77,000 types of goods from 100 countries and regions and set up exhibition centers for products from Africa and ASEAN countries.
The Yiwu-Madrid train line, which has seen more than 200 trips in both directions since it opened to traffic in December 2014, strengthened Yiwu's trade ties with Europe.
Each year, there are more than 500,000 visits of foreign traders to Yiwu with more than 2,200 joint ventures having been founded.
With the New Year around the corner, Yiwu has a new plan for 2018 and will announce it on Wednesday, the city's information office told CGTN.