Three tourists detained and fined for scrawling Badaling Great Wall in Beijing
Global Times
1616391360000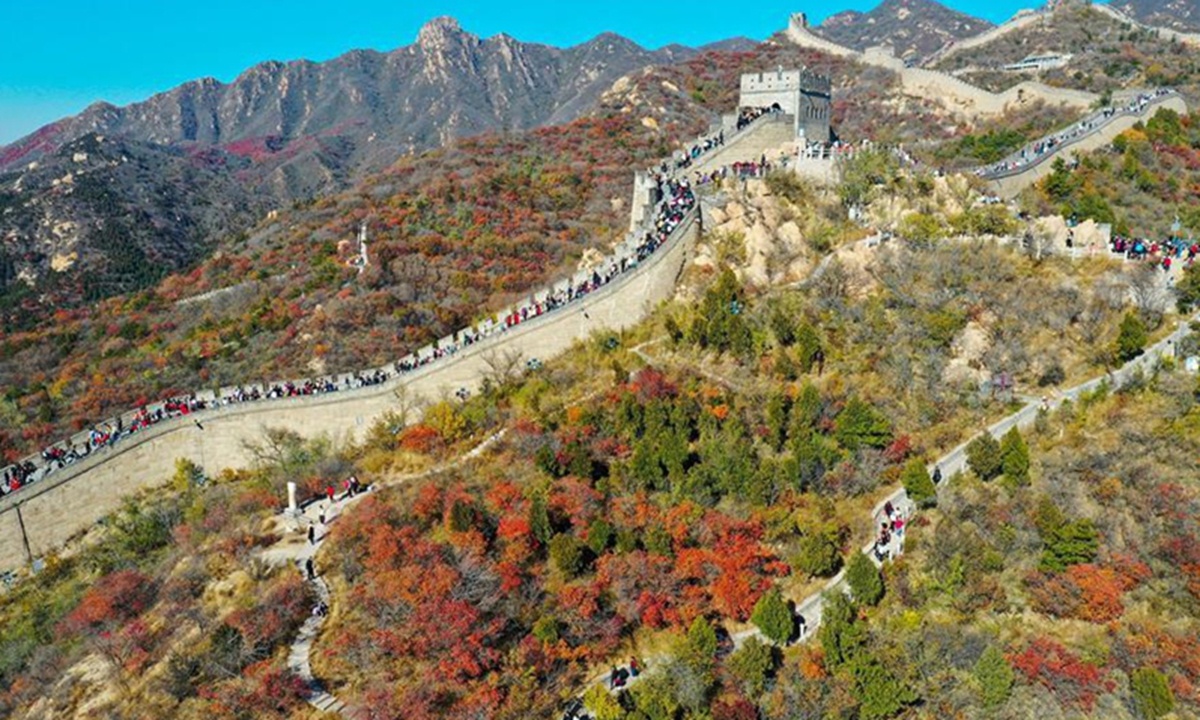 Three tourists who scrawled on the wall of Badaling Great Wall in Yanqing district, Beijing Sunday afternoon have been detained and fined, the Yanqing police announced on Monday.

A video clip circulating online shows three tourists, two women and a man, scrawling on the Badaling section of the Great Wall, a world-renowned scenic spot and the nation's key cultural relic protection site, at around 1 pm on Sunday.
According to an announcement by the Badaling Great Wall management department, a preliminary judgment of the investigation shows the tourists used keys, wires or other objects with sharp points to scrawl their names on the wall.
The management department had cooperated with the local police in conducting the investigation.
According to the police, the three tourists surnamed Zhang, Li and Su were caught on the early Monday morning and have been detained and fined according to the Law of the People's Republic of China on Penalties for Administration of Public Security.
According to the law, behaviors of carving, scrawling or any other measures to damage cultural relics and places of historic interests under state's protection on purpose will result in warnings or fines 200 yuan ($30.74) or below. In serious circumstances, the offenders shall be detained for five to 10 days and fined between 200 yuan and 500 yuan.
Many Chinese netizens criticized their behavior on China's Twitter-like Sina Weibo by ridiculing that they seemed to carve their names on tombstones. Others believed such behaviors should be severely punished with prison sentences.
A netizen commented that "their names will not be famous for thousands of years but will go down in history as a symbol of infamy."
Since the rollout of the Punishment Measures for the Destruction of Cultural Relics at Badaling Great Wall Scenic Spot last April, several tourists have been fined, put into administrative detention and their uncivilized behaviors recorded when traveling. Twelve tourist attractions in Yanqing district have jointly punished tourists by banning them from future entry.