Chinese lawmakers to inspect earthquake relief law enforcement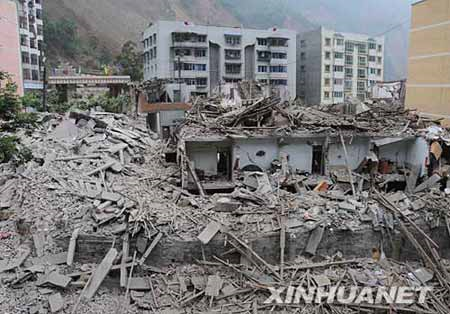 (Photo: Xinhua)
China's top legislature on Tuesday announced an inspection of the earthquake relief law enforcement in the country.
Lawmakers will be dispatched to Jilin, Jiangxi, Hubei, Sichuan, Gansu provinces and Xinjiang Uygur Autonomous Region to check the enforcement of the Law on Protecting Against and Mitigating
Earthquake Disasters, according to a statement issued after the first plenary meeting of the inspection teams held by the Standing Committee of the National People's Congress (NPC).
"The NPC Standing Committee will also entrust local legislatures of eight provinces, Inner Mongolia Autonomous Region and Chongqing Municipality to inspect the enforcement of the law within
their jurisdiction," the statement said.
Lawmakers will focus on reviewing earthquake relief mechanisms at local government levels, the development of earthquake monitoring networks, earthquake-proofing of construction projects,
especially schools, hospitals and rural residential buildings, facilities for rescue and relief and rehabilitation after previous earthquakes.
It is expected that a report will be produced after the inspection is concluded in September. The report will be submitted to the NPC Standing Committee in October.