Chile, Mongolia, Nepal, Portugal, Switzerland presidents, Austria Chancellor to visit China
BEIJING, April 19 (Xinhua) -- The presidents of Chile, Mongolia, Nepal, Portugal, and Switzerland will pay state visits to China and attend the second Belt and Road Forum for International Cooperation (BRF) next week, at the invitation of Chinese President Xi Jinping, Foreign Ministry spokesperson Lu Kang announced Friday.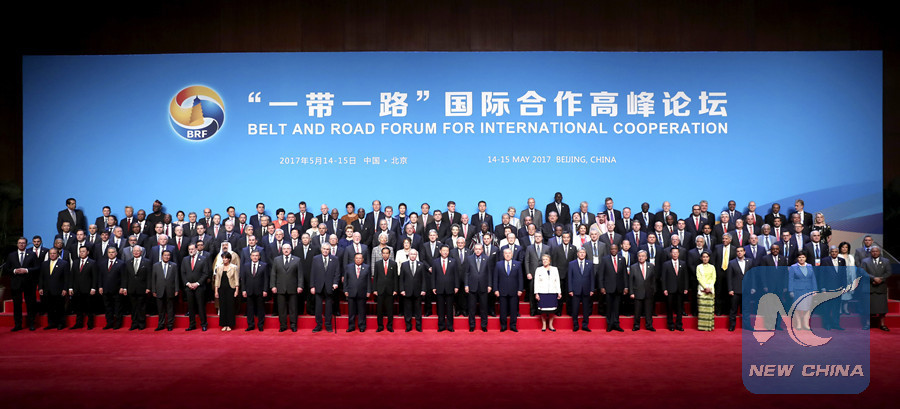 Chinese President Xi Jinping and world leaders attending the Belt and Road Forum (BRF) for International Cooperation pose for a group photo in Beijing, capital of China, May 14, 2017. (File Photo: Xinhua)
Chilean President Sebastian Pinera and Mongolian President Khaltmaa Battulga will visit China from April 24 to 28; Nepali President Bidhya Devi Bhandari will visit from April 24 to May 2; Portuguese President Marcelo Rebelo de Sousa will visit from April 28 to May 2, and Ueli Maurer, president of the Swiss Confederation, will visit from April 23 to 30, Lu said.
Bhandari will also attend the opening ceremony of the 2019 Beijing International Horticultural Exhibition, according to Lu.
Chancellor of Austria Sebastian Kurz will pay an official visit to China from April 25 to 29 and attend the second BRF, at the invitation of Chinese Premier Li Keqiang, Lu announced.