Shenzhen grants license to HK, Macao lawyers
chinadaily.com.cn
1556359787000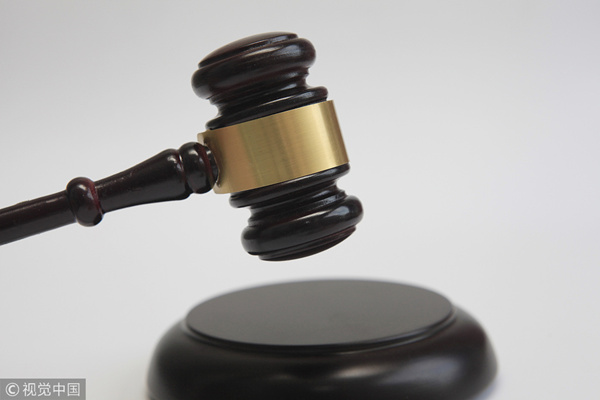 (File photo: VCG)
Eighty-five lawyers from Hong Kong and eight from Macao were granted legal professional license in Shenzhen on Saturday as more and more legal service providers from the two special administrative regions choose to develop their career on the Chinese mainland.
The move is part of the central government's efforts to promote integration between Chinese mainland and the two SARs and increase exchanges among legal talent.
Since 2004, Hong Kong and Macao residents have been allowed to take part in the national legal professional qualification examination and offer legal services on the Chinese mainland as the Chinese mainland opened its service industry to the two SARs under the Closer Economic Partnership Arrangement.
As of last year, 440 professionals from Hong Kong and 42 from Macao had been granted the certificate.
With the construction of Guangdong-Hong Kong-Macao Greater Bay Area, cooperation between Chinese mainland and Hong Kong, Macao on economic and trade, financial, educational, cultural areas will become closer, Ma Guohua, an official at Ministry of Justice, said.
There will also be more room for exchanges in the legal field, he said.
Hong Kong lawyer Betty Tam said she is delighted to have been awarded the license.
"I worked in Shanghai for many years, providing legal services on cross-border merger and acquisition matters. Having knowledge about mainland laws will help me better deal with my work and bring myself more opportunities," she said.