Schools required to start holidays early in Jinzhong, Shanxi
chinadaily.com.cn
1610436591000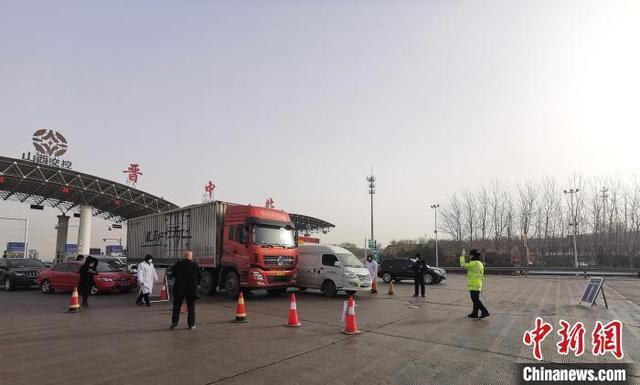 The education department in Jinzhong city of North China's Shanxi province has required all primary schools in the city's Yuci district to start winter holidays beginning Tuesday and all high schools, except senior high school grade three, to begin the holidays from Wednesday.
The notice issued by the city's educational department on Tuesday aims to prevent and control the coronavirus from spreading in the city after two asymptomatic patients who came from Hebei province were detected in the city's Yuci district earlier this month, local authorities said.
"And it's up to their schools to decide when the senior high school grade three students begin their winter holidays, as the students have to prepare well for this year's gaokao, or the national entrance examinations for colleges and universities," said authorities.
Meanwhile the intercity bus service between Yangquan city and Jinzhong's Yuci district has also been canceled to prevent the outbreak of COVID-19 starting Tuesday, the authorities said.
Relevant departments in Jinzhong have carried out further epidemiological investigations and screening in the areas the two asymptomatic patients once visited and of the personnel who had close contact with the patients.
The first asymptomatic patient, together with his wife, drove from Shijiazhuang, capital of Hebei province, back to the house they rented in Jinzhong's Yuci district on Jan 4.
He was diagnosed as an asymptomatic patient in a routine screening. But his wife had negative results in nucleic acid testing twice, authorities said.
Another asymptomatic patient took a train from Shijiazhuang to Taiyuan, capital of Shanxi province, and transferred to another train to Jinzhong on the same day on Jan 2, and the patient then took a taxi to the house the patient rented in Yuci district, said authorities.
The second asymptomatic patient went out for business negotiations twice on Jan 3 and 4 respectively.
And on Jan 5, the two asymptomatic patients once had their meals in the restaurant located near their houses.
The pair once went to a local supermarket for shopping in the morning of Jan 6, while the first patient also went shopping by himself on Jan 7.
The two patients said they wore masks when they went out, and they did not go out on Jan 8 and 9.
The two patients were diagnosed on Sunday.