Australia risks damaging own interest: observer
Global Times
1521513275000
Australia's interests would be damaged if Canberra spoke out against Beijing, a Chinese expert said after the conclusion of an Association of Southeast Asian Nations (ASEAN) summit in Sydney on Sunday.
All the ASEAN countries' top leaders attended the three-day meeting except Philippines President Rodrigo Duterte who sent Foreign Secretary Alan Peter Cayetano instead, media reported.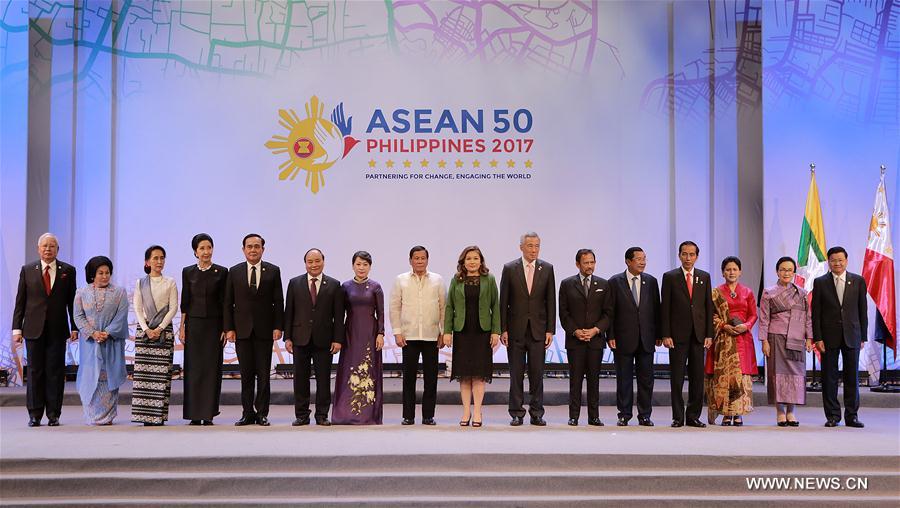 Leaders of the Association of Southeast Asian Nations (ASEAN) pose for a family photo with their spouses during the opening ceremony of the 30th ASEAN summit in Pasay City, the Philippines, April 29, 2017. (Photo: Xinhua)
The summit focused on trade liberalization across the region and increased counter-terrorism co-operation, The Guardian reported. But the unspoken focus was China's growing influence across the region, in particular the South China Sea, the British newspaper said.
A joint communiqué issued by Australia and ASEAN at the end of the meeting called for "self-restraint" in the South China Sea, Reuters reported.
The countries also expressed support for full and effective implementation of the Declaration on the Conduct of Parties in the South China Sea, the Manila-based news agency Philstar News Service reported.
"The South China Sea is still the key issue regarding China's relationship with ASEAN countries," said Chen Xiangmiao, a research fellow at the National Institute for the South China Sea in Hainan Province.
"The relationship between China and ASEAN has improved in recent years, but China should still watch out for some countries in ASEAN such as Vietnam on the issue of South China Sea."
Australia and Vietnam signed a new strategic partnership on Thursday before the ASEAN summit, Japanese financial daily Nihon Keizai Shimbun reported Thursday.
Australia has toughened its stance toward China, and "has been seeking a more important role in regional affairs," Chen said. Both nations should maintain trade and economic cooperation, he noted, "but China should also deliver a message to Australia about China's bottom line on certain issues."
Australia and China are "highly interdependent in economy and that is also the case between China and ASEAN," said Zhao Gancheng, director of the Center for Asia-Pacific Studies at the Shanghai Institutes for International Studies.
The 15th China-ASEAN Expo is scheduled for September 12-15 in Nanning, capital of South China's Guangxi Zhuang Autonomous Region with the theme "Jointly building the 21st Century Maritime Silk Road and the China-ASEAN community of innovation," the Xinhua News Agency reported.