Relaxing dynamic zero-COVID strategy could increase deaths, health minister says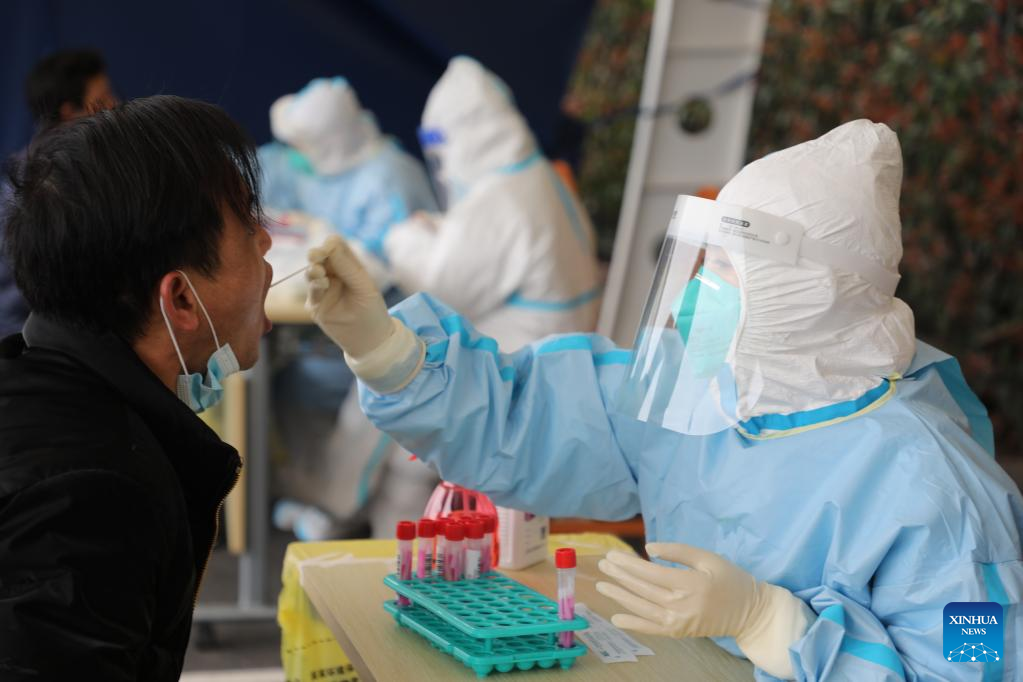 Relaxing stringent novel coronavirus control measures in China could risk crushing the national healthcare system and result in a surge in deaths, Health Minister Ma Xiaowei said in an article released on Wednesday.
In a country with a population of over 1.4 billion, even a contagious disease with very low rates of incidence and mortality can lead to a large number of infections and deaths, he said.
"No national medical system in the world could withstand such a huge number," he said, adding that merely focusing on treatment and ignoring prevention will likely devastate China's healthcare system.
Ma said that China's dynamic zero-COVID strategy, which features rapid and precise measures to stem new outbreaks as soon as possible, is the country's best weapon against the virus.
To cope with the fast-spreading Omicron strain, Ma said local authorities should step up preparedness in quarantine facilities, ranging from building large, dedicated isolation sites to retrofitting existing facilities.
The construction of fangcang, or makeshift hospitals, should also be swift so that patients that are asymptomatic or have mild symptoms can be treated and relieve the strain on regular hospitals.
Ma stressed that guaranteeing the provision of normal medical services has always been "the biggest concern" of the commission.
He said healthcare institutions should set up a buffer zone to deliver timely treatment to other patients in need, especially those in critical condition.
For patients on dialysis, radiotherapy and chemotherapy, as well as special groups such as pregnant women and newborns, designated hospitals should ensure relevant services continue to be offered, he added.