China to retaliate against US' $16b tariffs
Global Times
1532508984000
Qualcomm deal may be caught in crossfire of escalating trade dispute

China stood ready to retaliate on Tuesday as the US prepared to slap a second round of tariffs on $16 billion worth of Chinese goods in the escalating trade conflict between the world's two largest economies.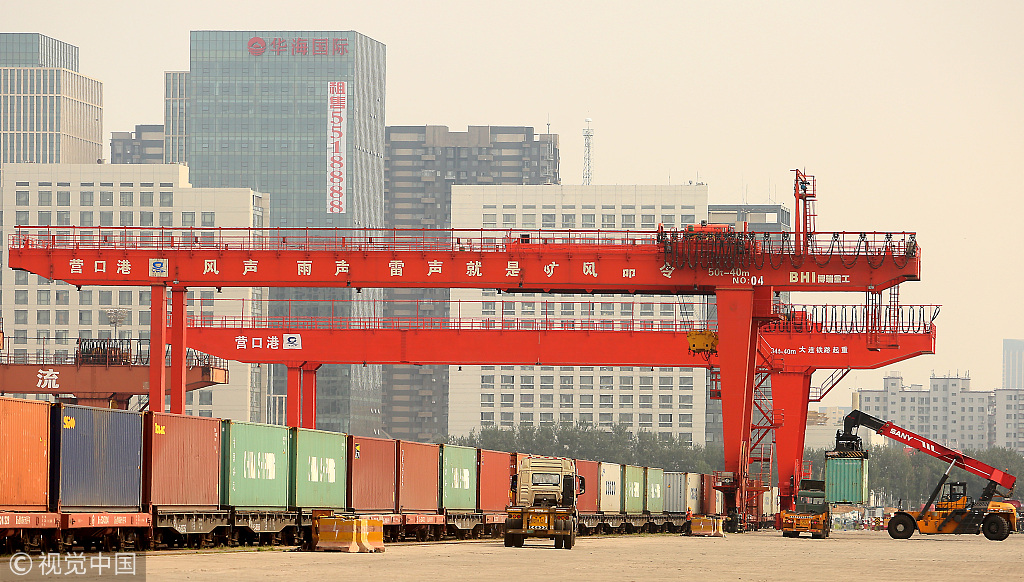 Photos: VCG
One of the largest acquisition deals in the semiconductor industry proposed by US chipmaker Qualcomm Inc could be jeopardized, experts said, as both sides showed no sign of backing down in a tussle centered on technology and intellectual property.
The US Trade Representative's office announced that it will start public hearings on a proposed list of Chinese goods worth $16 billion targeted by punitive tariffs on Tuesday and Wednesday.
The hearings on the previously announced list are the last step before tariffs go into effect.
The list is part of $50 billion worth of Chinese goods that have been authorized by the White House for tariffs aimed at punishing China for "unfair trade practices related to technology transfer, intellectual property and innovation," the office said in a statement.
Tariffs on $34 billion worth of Chinese goods have already been imposed.
"[The hearings] are just for complying with established procedures and rules. I'm almost certain that the US will go ahead with tariffs," said Chen Fengying, a research fellow at the China Institute of Contemporary International Relations in Beijing.
And China will "definitely" hit back immediately, Chen told the Global Times on Tuesday, pointing to China's previously announced list of US goods for tariffs.
"There is no question about this round of tariffs taking place," she said.
In responding to US tariffs, the Chinese government announced a list of US goods worth $50 billion that would be targeted for retaliatory tariffs.
Tariffs on the remaining $16 billion of goods are set to be imposed anytime.
As the trade war escalates, a $44 billion deal proposed by Qualcomm to acquire its Dutch rival NXP Semiconductors NV could get caught in the crossfire, according to experts.
The deal, said to be the largest ever in the chip industry, is awaiting approval from Chinese antitrust authorities.
If it does not get the stamp from Chinese regulators on Wednesday, a deadline set by Qualcomm, the deal could end, Bloomberg reported. The US firm does not plan to postpone the deadline after nearly two years' waiting, the report said.
"This is really hard to say. Until the last moment, it's hard to judge," said Liu Kun, vice general manager of the IC Industry Research Center at CCID Consulting. China could decide either way, Liu said, without any negative impact on the domestic market.
"If China does not approve the deal, it actually shows the Chinese government's judgment and authority in the industry. It will not impact much upon the market because the status quo would be maintained," he told the Global Times. If approved, it would help Qualcomm expand in China, he noted.